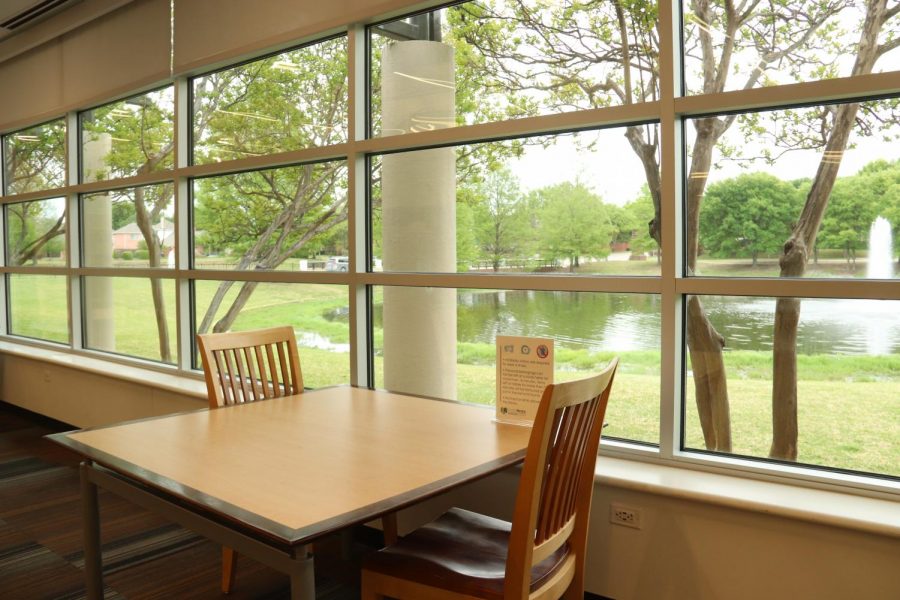 Best place to study: Cozby Library and Community Commons
After more than one year of COVID-19 and staying at home, students utilize the library as a safe, comforting place to study. In Coppell, the library many students resort to is the Cozby Library and Community Commons. 
The Sidekick staff selected the Cozby Library as the best place to study in Coppell. 
According to Coppell High School senior Kunal Seetha, studying at home is not a simple task, as family members are constantly talking and the environment does not replicate a school environment. 
"I go to the Cozby Library just so I have a quiet place, so I can get more work done," Seetha said. "I feel that at home, I am often distracted and not able to get as much stuff done. Being at the library surrounded by other people doing their work gives me more motivation to do my stuff."  
CHS senior Anusha Panda compares the energy emulated by the library to that felt in nature. 
"I would describe it as serene just because there is a little quiet room, which is also a good place to study," Panda said. "A lot of people will just come here and read." 
The myriad of books at the Cozby Library is a valuable resource for Coppell students. 
"I like to check out books from the library," CHS senior Emma Chambers said. "It's very helpful, especially in the checking out books aspect, so I don't have to go buy them myself and I can read them for research or whatever I may need them for." 
In addition to the feel and resourcefulness of the library, the aesthetic style of the interior design after renovations is also appreciated.  
"What makes this library unique is the fact that the city put in so much to renovate it, and there's even open seating and open spacing," Panda said.