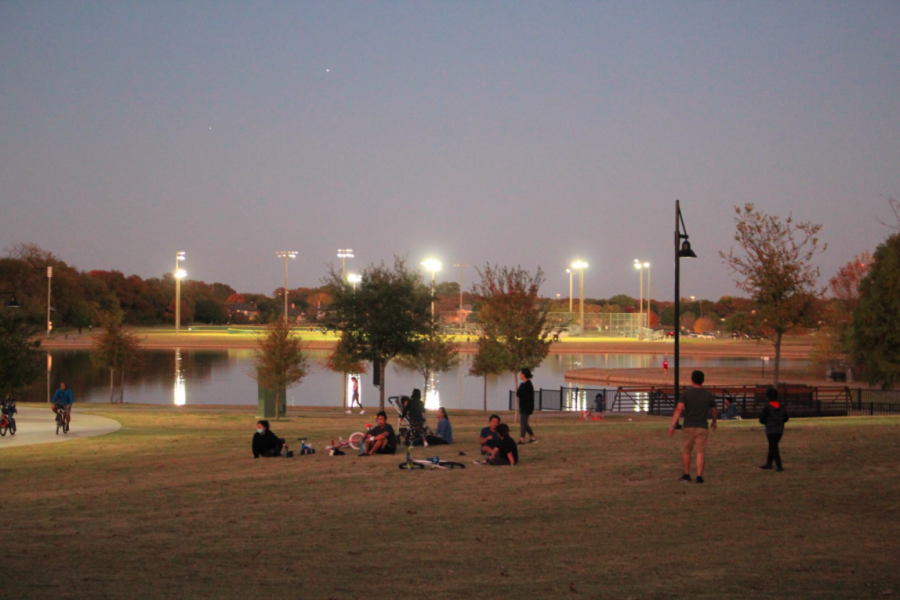 Best place for a walk: Andy Brown Park
The breath of fresh air that Andy Brown Park provides can top no other place in Coppell for a
walk around nature. Andy Brown Park has four locations: West, East, Andrew Brown Jr.
Community Park and Central Field. The Sidekick staff voted Andy Brown as the best place to
take a walk at Coppell.
"I usually go during the day," Coppell High School junior Sharan Sethi said. "Everybody basically
knows everybody, or you always have a familiar face whenever you go, so that's really nice. I
like that idea of having a close knit community."
Filled with many recreational activities, the parks are a great place to get outside and have fun.
"It has a combination of everything I like to do," Sethi said. "They have basketball courts, soccer
fields [and] volleyball. "You can [do] your own thing, so it's good for exercise [and] really fun."
Even if someone does not prefer to involve themselves in all activities, Andy Brown Park offers
a place of relaxation.
"I like to walk outside; I take really long walks every day," The Sidekick CHS9 editor Akhila
Guntru said. "It's a very versatile place. [I go] mostly with my family. We go on walks, sometimes
they'll meet up with friends, and before COVID just walk around. Nowadays, it's mostly just my
family. We just like to make a loop around the park."
Andy Brown Park offers a space for all ages and types of people and is free to use.
"My favorite memories either come from playing [in] Kid Country with my siblings or going under
the [tree] tunnel," Coppell High School senior Divya Ravindra said. "[It] was always fun just like
running around or biking on that trail and exploring."