Mays elected Mayor, Place 3 heading to runoff after City Council Election
A dedication to service was instilled in newly elected Mayor Wes Mays from a very young age.
His father served on his hometown's city council for nine years, and after graduating from Texas A&M University, Mays has been involved with the Boy Scouts since 1988, served on numerous church committees, and more recently, served on the Coppell City Council himself for nine years.
"I decided it was a good opportunity for me to apply my experience in the council, my history with the city and the professional background I have in engineering management to lead the city into the future," Mays said. "I'm very proud of what the city has accomplished, and we've got an excellent foundation to build on. The city, this council and the mayors before me have done an excellent job of guiding the city in a really great direction. Going forward, I'm very excited to be a part of that growth."
This year, former Mayor Karen Hunt and Place 4 Councilman Gary Roden retired and did not seek re-election on May 1.
In addition to Mays winning for mayor, Brianna Hinojosa-Smith won re-election for Place 2, Kevin Nevels won Place 4, Biju Mathew won Place 6 and Place 3 is heading to a runoff with Don Carroll and Davin Bernstein on June 5. Early voting for the runoff begins May 24 and extends through June 1.
"I have served for 13 years, and knowing we were losing some historical perspective and looking around at the fact that we were going to have a pretty new council motivated me to stay and help with the transition," Hinojosa-Smith said. "I have a passion for serving, I enjoy being a public servant, and I was hoping to continue serving the citizens of Coppell."
Campaigning during the pandemic is no easy endeavor. Tasked with reaching out to citizens while maintaining social distancing and other COVID-19 protocols, many candidates resorted to social media as the primary means of communication.
Along with distributing yard signs, Nevels created a Facebook page with more than 400 followers. Instead of just in-person speaking engagements, Nevels mainly focused on getting his message across through Facebook Live.
"The events of 2020 really solidified that I wanted to step up and help Coppell in a greater capacity," Nevels said. "I really focused on social media. I focused on developing my campaign Facebook page and tried to build an audience through that."
The council is a nonpartisan platform that deals chiefly with local concerns.
"We as candidates were being asked a lot of questions about federal issues and our party affiliation, although we are nonpartisan at the local level," Hinojosa-Smith said. "While I was happy to answer people's questions, some people were focused on national politics instead of the true local issues we have."
Some of the primary local issues that the council plans to address include property tax exemptions for seniors, mitigating a sales tax redistribution bill that could cause up to a $25 million revenue decrease for the city and accomplishing the goals of the Coppell mission 2040 plan.
"I want to thank everyone who supported me and voted for me, and also those who didn't vote for me," Mathew said. "[The council] represents everyone in Coppell. We serve the community at large, so I will be representing everyone who voted for me and did not vote for me equally and impartially. I will be working really hard the next three years to earn the support of the people who did not vote for me."
This is Nevels' first term as a councilman and he is grateful for all the support he received throughout the campaign.
"I moved here in 1997, I'm a graduate of Coppell High School, I met my wife at Coppell High School, we have our family here, our business (Coppell Taekwondo Academy) is here and our world is around Coppell," Nevels said. "It is an absolute honor to be able to serve in this leadership position. I just want to thank everybody for having the trust in me to be able to represent every citizen. It means the world to me, and I promise I am going to do my absolute best to serve with integrity."
Mathew encourages eligible high schoolers and young adults to vote and participate in local elections.
"The moment you get out of your garage, you are getting onto a street maintained by the city," Mathew said. "You want to make sure that the streets you are driving are well maintained and that the streetlights are lit and the trash is picked up on time. Those are the very basic things that we as a city council do, so we want to make sure everybody's participating in the process."
Follow Avani @AvaniKashyap03 and @CHSCampusNews on Twitter.
About the Contributors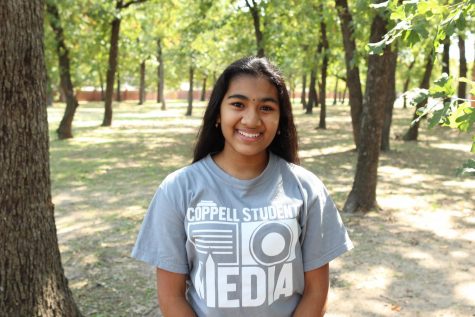 Avani Kashyap, Daily News/Assignment Editor
Avani Kashyap is a senior and the Daily News/Assignment Editor for The Sidekick. She loves animals and you can find her talking about her dog all day....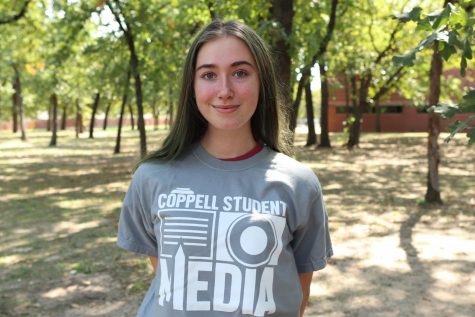 Olivia Cooper, Staff Photographer
Olivia Cooper is a sophomore and first year staff member. In her free time she enjoys making art and exploring new mediums. You can contact her at [email protected]