Hot at-bats from Vernars, Castillo leads baseball to bi-district sweep of Guyer
DENTON- The strong offense and defense of the Coppell baseball team faced tough competition on Thursday and Friday against Denton Guyer. Winning the first game, 2-0, and second game, 8-4, Coppell advances onto the Class 6A Region I area playoffs to face Dallas Jesuit, with time, date and location yet to be determined.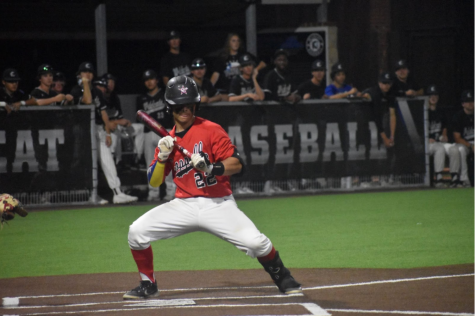 Game 2 started off reminiscent of the first: strong pitching from senior pitcher Chayton Krauss keeping the Wildcats at bay. Pitching from both teams early in the game allowed for a quick transition of innings. But it would not take long until the Cowboys' offense roared into the game. 
A RBI single from senior center fielder Tony Vernars scored senior first baseman David Jeon and senior right fielder Rodman. A single from sophomore catcher Castillo, and an error from the Wildcats from sophomore second baseman Tanner Sever allowed Castillo to steal second and Vernars to score. Junior courtesy runner Carter Fields came on for Castillo as sophomore shortstop TJ Pompey hit a sacrifice fly to score Fields as the Cowboys went up 4-0.
From there, Coppell fell into a slump offensively and defensively. In the second, Krauss did not have the same control as the previous inning, allowing the Wildcats to score one. The Cowboys went down in order in the top of the third. The bottom of the third allowed another walk and a sacrifice bunt, as well as a single, which allowed Guyer to cut the lead to 4-2.
"[Coppell coach Ryan Howard] came up to me, gave me a break and tried to calm me down," Krauss said. "I lost a bit of accuracy and they got some good hits. He told me to get back in the zone and relax and I ended up [doing just that] and getting out of a big jam."
The top of the sixth brought back the offensive onslaught, with a two-RBI line drive double to center field by Castillo to score Vernars and junior third baseman Walker Polk and increase the Cowboys lead to four. 
In the top of the seventh, a single from Polk and a walk from Rodman set up a double off a line drive to left field by Vernars, earning two RBIs with Polk and Rodman scoring and adding to the Cowboys' lead.
"[Taking advantage of scoring opportunities is] the difference maker when it comes to playoffs and who can come up with the two out hits with guys in scoring position," Howard said. "When you look up, a lot of the games from here on out will be about who has the big hit with guys on base and who's able to pitch and play defense."
A two-run homer from Guyer junior third baseman Wes Duncan put the Wildcats back into the game in the seventh. The following pitch forced an error from Pompey, and Krauss was relieved by junior pitcher Will Boylan, who closed out the game. 
"These guys are one of the better programs in the metroplex and this [was] a great, tough first round matchup," Howard said.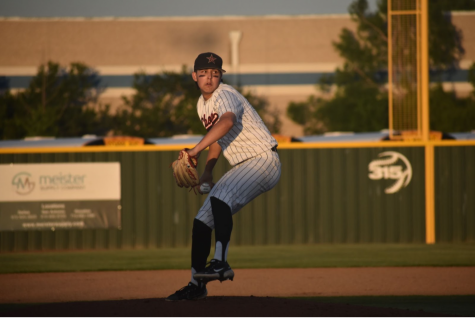 Game 1 was highlighted by one thing: pitching from Rodman. Having pitched the whole game, Rodman accumulated 12 strikeouts, not allowing a single run, and left Guyer's offense responseless throughout the entirety of the game. 
"Will Rodman threw absolutely outstanding," Howard said. "I'm a big believer in pitching and defense; they keep you in a lot of ball games."
Rodman's pitching performance relieved pressure off of the Coppell batters after a slower showing from the Cowboys than usual. Krauss' single RBI got Coppell rolling and an RBI triple by Castillo in the bottom of the sixth allowed the Cowboys to add to their lead. 
"It was a great at bat, [Polk] got down two strikes and was able to foul off some really high quality pitches and got them to make a mistake," Howard said. "Being able to hit a triple there with [Castillo] being able to come in with two outs and add an additional run, those big hits with two outs are deflating for other teams. 
The seventh brought the game closer, however, a couple of miscues from Rodman allowed Guyer to get the bases loaded on two outs. The once boisterous Cowboy crowd now sat in angst to see if Rodman would finish off the job. 
"I let up a couple pitches I shouldn't have made, [resulting in] a few walks that were unacceptable, but we put it together with Bradley behind the plate calling plays and pitches," Rodman said.
The crowd erupted as Rodman struck out the Guyer batter, ending the game. 
Follow Meer (@meer_mahfuz), Torie (@torielpeck) and @SidekickSports on Twitter.