Baker bats in win against Hebron
With a full count and bases loaded, Coppell senior first baseman Michaella Baker was up to bat. A tied game threatened to extend through the bottom of the sixth. 
She swung. 
Baker's double deep into left field would bring in three runs, a bag of peanuts hurled to the base of the backstop by an excited fan and an 8-5 victory against Hebron last night at the Coppell ISD Baseball/Softball Complex. 
"I went up to bat knowing I had to do something, whether it was a single and scoring one run or clearing the bases," Baker said. "It felt good."
For six of the seven innings, the teams traded runs. Hebron scored in the first inning on a sac fly that brought senior Rylee Nicholson home, but Coppell tied in the bottom of the inning on an RBI double from senior catcher Dafne Mercado to score junior centerfielder Adrianna Erichsen.
"Last time, [Hebron] beat us, 4-1," Coppell coach Mike Dyson said. "In the second inning [tonight], they scored a few runs here and there; we weren't doing some things right, and they made it 4-1, and I was worried. Then we came back the next inning and tied it up, and things just started falling in place for a change."
A main focus in practice leading up to the game was hitting. The scoreless innings often saw runners stranded on both teams, and while according to Baker, consistency at the plate is an area of improvement, there was more success for Coppell in batting than in its most recent 4-1 loss to Flower Mound Marcus and similar 4-1 loss to Hebron the first round of District 6-6A play. 
"We were able to adjust to different pitchers, and last time, that's how [Hebron] got us," Dyson said. "They threw a fast one on us and they came in and threw a lot of change ups and drops. This time, we were ready."
Coppell travels to Lewisville on Saturday at 1 p.m. 
Follow Sally (@SParampottil) and @SidekickSports on Twitter. 
About the Contributors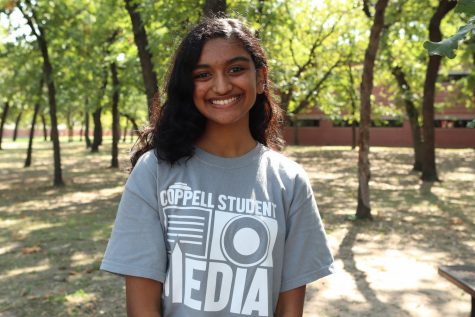 Sally Parampottil, Executive Editor-in-Chief
Sally is a senior and the Executive Editor-in-Chief on The Sidekick. While she's done just about everything possible on staff, she loves writing for sports...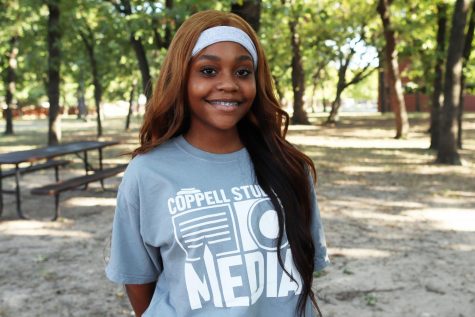 Kyah Jones, Staff Photographer
Kyah Jones is a junior and second year staff photography of The Sidekick. In her free time, she likes to take pictures and spend quality time with her...