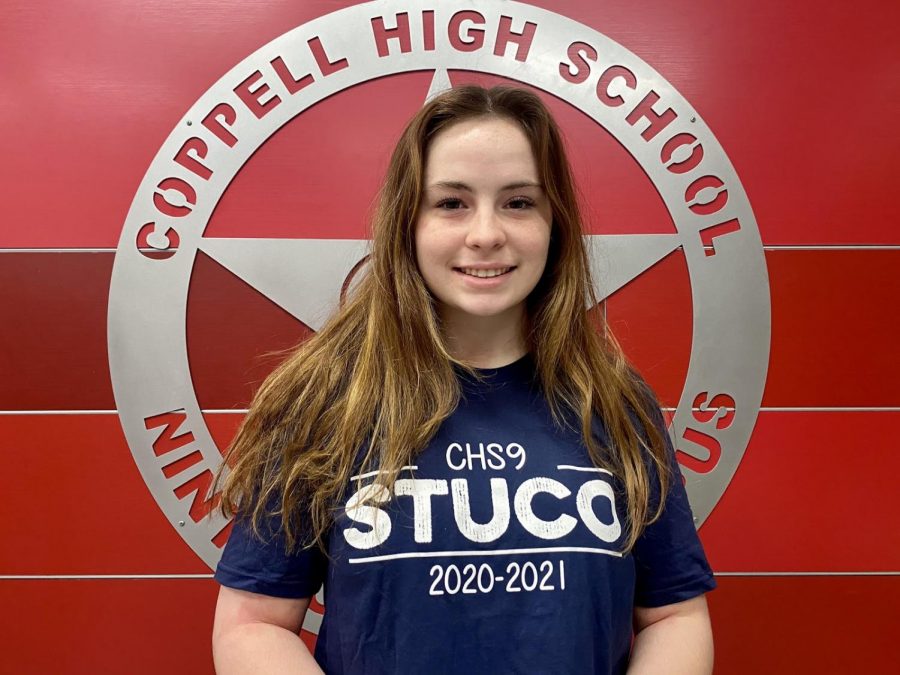 Liberty McConnell
High school can be difficult, especially during a pandemic, but this did not stop CHS9 student Liberty McConnell from running for Student Council historian. McConnell was brought into this role through a love of photography and uplifting others.
What is your role in Student Council?
As historian, I help plan events such as homecoming. The biggest challenge has been not being able to do as much to do due to [COVID-19]. It's been weird that we haven't been able to have normal events and help out with normal things.
Why did you run for historian?
The historian takes a lot of pictures. I've played around with cameras before and taken pictures. I really want to learn more about photography and maybe even [pursue it] in the future.
What have you learned through Student Council?
I've learned to manage my time wisely. We meet two times a week, so there isn't a lot of time for us to plan out events. Time management is definitely the number one priority. I've been [balancing student council and high school] by making sure I get everything turned in on time and [putting extra time towards] Student Council.
What do you do at Student Council meetings?
[Student Council] meetings for officers are on Tuesdays and Thursdays for 30 minutes. Normally, we talk about what's going on in the week, [such as] who's doing announcements, any upcoming events [or what needs to be done such as donations]. 
What is your main goal for Student Council?
To make sure we come out better than we did in 2020, since 2020 was a really rough year.
Follow Torie (@torielpeck) and @CHSCamousNews on Twitter.