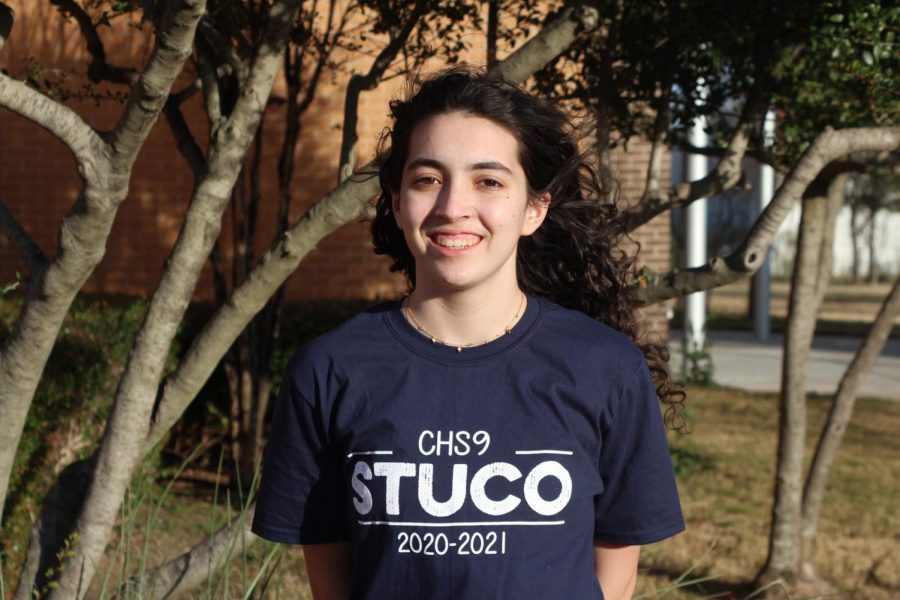 Stella Chancellor
Being split between home and the school campus while governing a student body comes with its challenges, but CHS9 Student Council vice president Stella Chancellor is set on making this year one to remember for her fellow freshmen. 
Why did you run for vice president?
President was the big spot, so I wanted to start with something a little lower but still important, so that's why I chose to run [for vice president].
Have you held other leadership positions in the past?
The only time I've been part of anything [was] in fifth grade student council [as the historian] at Pinkerton Elementary. That experience kickstarted me being a leader through my middle school years [at Coppell Middle School East and Coppell Middle School West]. Even though I wasn't part of any leadership positions in middle school, it's helped me [with] organization. Now, I'm responsible for planning fundraisers and keeping track of who is paying dues in student council.
What is your goal for student council this year?
Obviously, we don't get to do all the events we usually do, but we just want to let the students have as much fun as they can and make sure they're trying to have as good a year as they can.
How do you manage student council with other school responsibilities?
In student council, there's a lot of virtual kids who are not officers. Most of the officers are in person so that helps us a lot. School has been going well for me. During virtual learning, I did not do my work very well, but once I switched to in person after the first nine weeks, it got a lot better for me. In person helped me focus more and I got my work done on time. In virtual learning, I felt I could blow it off and I didn't need to do it. Being in the actual school building makes me feel like I need to do [work].
What has been your most rewarding experience in high school?
Probably when I found out I was a [student council] officer because it was really exciting. In school in general, making the [9B] volleyball team because I was nervous about that at the beginning of the year and that relieved a lot of stress.
Is there anything else you want CHS9 students to know about you?
I want them to know I'm committed to trying to make their year enjoyable even during this crazy year.
Follow Trisha (@trishatluri) and @CHSCampusNews on Twitter.