Cowboy to Cardinal: four-star wing Agarwal commits to dream school
Playing NCAA Division I basketball is a difficult feat on its own, especially for those with Indian origins.
With his commitment to Stanford University, announced on March 16 via social media, Coppell junior four-star wing Ryan Agarwal joined an exclusive club to represent Indian heritage at the Division I level. Though updated numbers are unavailable, Hoopistani reports that as of 2013, only 24 basketball players of Indian descent have made it to the Division I level. In recent years, there have not been any big-name Indian hoopers as nationally recruited as Agarwal.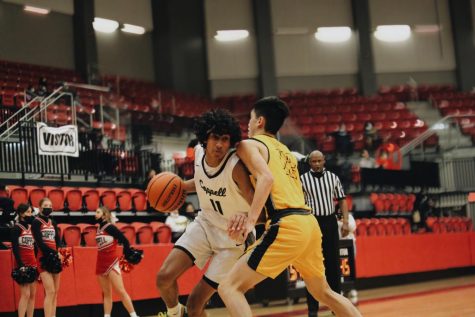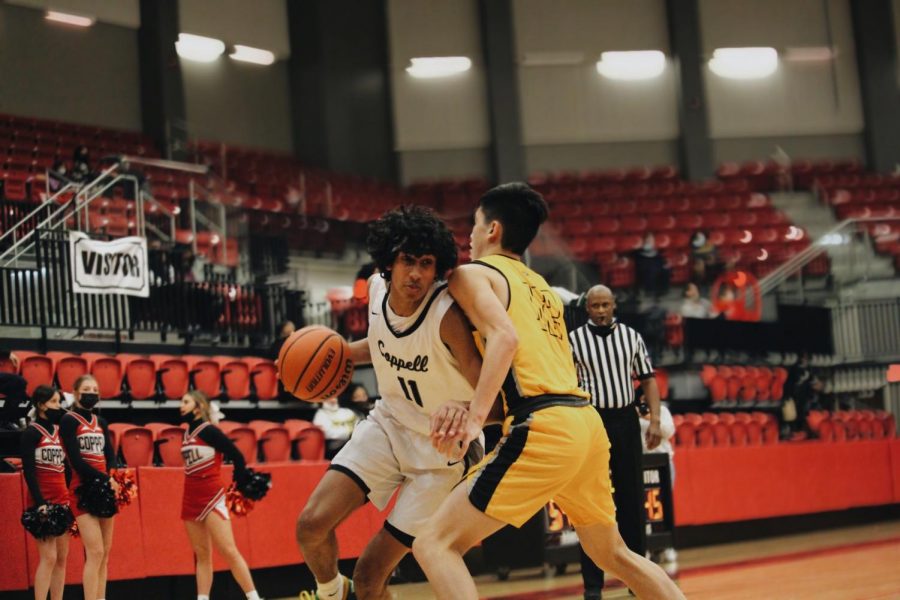 "I not only want to inspire but hopefully play with a lot more Indians at the highest level," Agarwal said. "That's who I am doing it for, not only for myself but for the whole Indian heritage. The good thing about basketball is that it's a diverse game, and that's what I really love about it."
Coppell junior guard Devank Rane, also of Indian origin, thinks playing with Agarwal is inspirational on its own. According to Rane, his parents knew Agarwal's parents before they were even born, and he's played alongside Agarwal since the third grade. Playing together since age 8, Rane and Agarwal have spent almost a decade with one another, growing closer together as basketball players and as friends. 
"[Agarwal] is an inspiration to a lot of people, including myself, [and] to Indian people who want to play basketball," Rane said. "He just shows [us] that it's possible, that [we] don't have to say 'Oh, just because I'm Indian, I can't make it' because he did it. He just proved to everyone that if you want something, you can work towards it."
Associated with the perception of a basketball sensation is a tall figure and wide wing-span and while Asians are not as genetically gifted as their white and African American counterparts in this regard, Agarwal is an exception standing at 6 feet 6 inches.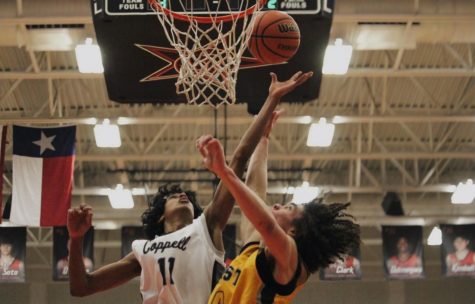 According to Coppell coach Clint Schnell, Agarwal is the greatest Indian hooper to come through Coppell's basketball program. From being a freshman on varsity to becoming a four-star ranked prospect as a junior, as well as leading the Cowboys to three consecutive District 6-6A championships and finishing as a Class 6A area finalist three years in a row are feats that no one of Indian heritage has been able to do at Coppell. 
"I've been connected with the Coppell program for the last 12 or 13 years, and I've never seen another player of his ethnicity with the success he's had [here]," Schnell said. 
Stanford had to battle the likes of Harvard and Rice for Agarwal's commitment, but ultimately, the full-ride scholarship coupled with Agarwal's love for the school allowed the Cardinals to secure him.    
"[Stanford] checked off all the boxes: education, playstyle and coaching," Agarwal said. "I always thought of Stanford as an unreachable school, as one of the top schools in the world alongside Duke, University of North Carolina at Chapel Hill and Harvard so it's always been a dream school of mine."
Brandon Jenkins, a recruiting analyst for 247Sports, called Agarwal a "deadeye shooter off the catch" in his scouting report on Agarwal.  
"[Agarwal] excels at spotting up in transition, coming off screens and finding openings based on penetration reads," Jenkins said in his report. "Agarwal specializes as a shooter, but he has a generally good understanding of how to play with other good players on the offensive end… Although a bit streaky at times, Agarwal will be a sharpshooting forward who should fit nicely into offensive structure and provide a floor spacer and quality piece at the next level."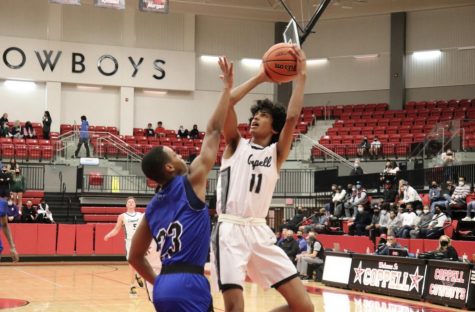 In terms of his playstyle, Agarwal feels his confidence on the court developed under 3D Hoops Academy coach Shawn Ward. From there, Schnell further grew Agarwal's mindset and molded him into the player he is today. 
"Coach Shawn changed my whole attitude toward the game in terms of being a confident player," Agarwal said. "I just wasn't a player on the court who was willing to take the shots that I do now and make the plays that I do now. Because of him, I think 'the sky's the limit.' He brought that confidence out of me. With Coach Schnell, he took the chance of putting me on varsity as a freshman, and I might not have played a lot but the experience in practices and even pre-district playing really helped develop my confidence."
In his video, "DIFFERENT," posted to social media, Agarwal thanked his family, teammates and coaches because he thinks without them, he would not be where he is today. 
"I don't know where I'd be without my teammates because the competition they bring in practice definitely developed me into the player I am today; they played a big role in where I am now," Agarwal said. "My dad was the first to tell me I could be in the NBA, especially when no one believed in me, and now, two years later, other people are saying it. It's a special place in my heart knowing my dad is my biggest believer."
Follow Meer (@meer_mahfuz) and @SidekickSports on Twitter.