Sophomore sings her way to Vivace! co-captain role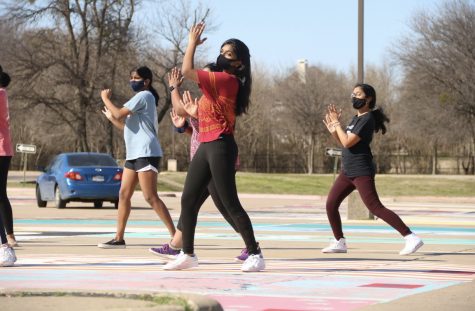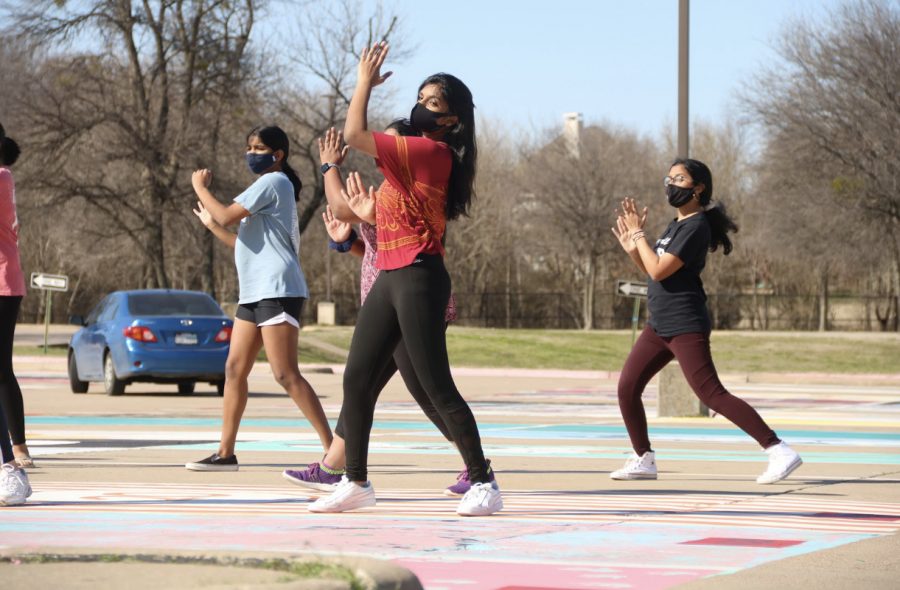 As a sixth grader at Coppell Middle School East, Mihira Kada joined choir, and as a seventh grader, she tried her hand at CMSE show choir Vox, only to fall in love with it. It was after that school year that Kada decided to continue her love of dancing and singing throughout high school. 
"At [CMSE], my choir teacher [Lauren Danby] gave me an award for best student in my varsity choir, that was a really great achievement," Kada said. "I was in choir for all three years in middle school. It was exciting to know my teacher thinks of me as a great role model and a person to have in the varsity choir." 
Vivace! is a spring semester extracurricular mixed show choir composed of choir students selected by competitive auditions. Vivace! specializes in pop and jazz literature with choreography. 
"The difference between first semester ensemble [Respira] and the second semester one is treble voices versus mixed voices," Coppell choir director Bona Coogle said.
"Because it's mixed, it just brings a different sound rather than just soprano and alto voices; we also have tenors that land lower on the scale."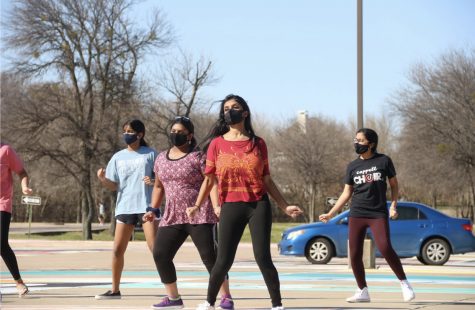 Coogle looks for five main aspects in a future leadership position holder: a team player, someone who is collaborative and can represent Coppell Choir, the ability to sight-read sheet music and dancing ability. Sophomores typically do not hold leadership positions because of their lack of experience in the program.
"Having two co-captains brings new perspectives, and we value our singers' opinions and feedback because we want this to be a positive experience. Having two co-captains gives us a broader spectrum of how the singers feel about different aspects of our program," Coogle said. "Mihira is a positive person who is a natural leader, and rather than feeling the pressure, she's very happy and excited for this opportunity because she gets to help and be more involved in things that she loves." 
The co-captains work as the liaison between the choir directors and the students. They are in charge of communicating information and reminding the singers about upcoming events or rehearsals. They also take the lead on creating show shirts, have a say in costume selection and are in charge of collaborating with ensemble choreographer Ashley Kimbrough.  
"[Kada is] very dedicated and very outgoing. She always shows up prepared, knows her part and her dances. She is very much a leader in the past years [before taking on a leadership role]; if people had questions she was always ready to answer them," Vivace! senior co-captain Sydney Williams said. 
Because of her opportunity as a sophomore, Kada hopes to take on more leadership positions in the Coppell choir program. 
"Joining the CISD choir program evolved my singing a lot and my interest in it," Kada said. "Now, it's a passion of mine that I want to keep along with me and pursue in college."
Follow Anette (@AnetteVarghese) and @CHSCampusNews on Twitter.