Balance for Brown: persevering through food insecurity, helping others who face the same
Placing cans on shelves with pride, Coppell High School senior Jasmine Brown feeds those who suffer with food insecurity and low income families with her club, Food for America, an original club idea. The next day, she leads her other club: Habitat for Humanity, in which she aids low-income people with affording housing.
While her motivation lies in-helping others, the reason she was so inspired to form and leads these clubs was because of her own story.
"I have always faced food insecurities, and it has been a hardship on me. I made Food for America as a club [to help those] that are facing similar hardships," Brown said. "Habitat for Humanity is similar, a club to help others buy a new house is amazing." 
She came up with the idea to start the club at CHS and pitched her ideas to the clubs' sponsor Coppell High School French teacher Nathalie Deines.
"When she came up and said she wanted to create a club, [Brown] mentioned that she had struggled with food, " Deines said. "That's why she was so motivated to create a canned food collection." 
Brown aims  to send donations to families. Through volunteering, she and other club members have gained new perspectives.
"[We wanted] to help as many people as we [could]," Brown said. "[Through] either a simple card game or a small donation. A small donation can still feed a few families.The volunteer work helps [club members] learn about perspective."
Outside of school, Brown works 6 days a week at Raising Canes to support her own family.
"I work at Raising Cane's 30 hours [per week], "Brown  said. "I started [working] in my junior year and balanced it [with] academics and the extracurriculars.  At first, it was a struggle to focus on everything. I go to class, do homework in class; [I find] the time to focus on [my clubs] and save time to relax and meditate." 
Her long-time friend and Food for America member, Coppell High School senior Qi Ling Yeo, is inspired by Brown's positivity and growth into a leader.
"Jasmine is a very good-natured and positive person," Yeo said. "That hasn't changed in the time I've known her. Over the years, I believe that she has become more courageous. Through adversities she's faced, she has gained the emotional and mental strength to persevere. 
Brown is hoping to inspire new leaders, especially since her leadership positions have had such a formative impact on her.
"You go from a shy person to a leader," Brown said. "You can definitely get out of your shell."
Brown balances Habitat for Humanity, Food for America and academics. She meditates to compensate for work life and recommends meditation to CHS students and teachers.    
"Ten minutes a day won't hurt, staying and relaxing, releasing the energy," Brown said.
Despite the numerous responsibilities she has taken on, Brown balances her multiple extracurriculars and contributes to the lives of people in need.
"She's a great leader as the president. She's very driven. She wants to be successful; she doesn't take no for an answer, " Deines said. 
Follow @CHSCampusNews on Twitter.
About the Contributors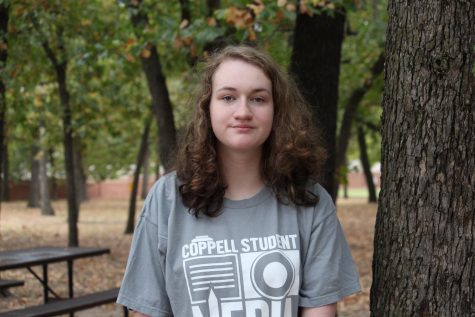 Eva Wheeler, Staff Writer
Eva Wheeler is a sophomore and first-year staff writer for The Sidekick. You can contact her at [email protected]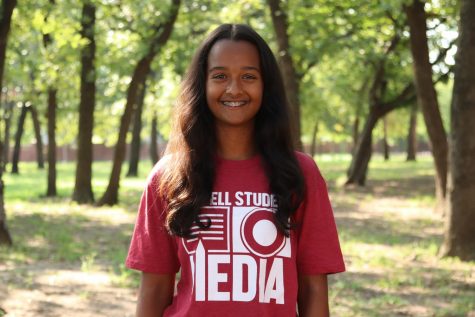 Nandini Muresh, Photo Editor
Nandini is a junior and the photo editor for The Sidekick. She is in the Coppell Color Guard, and outside of school she enjoys doing Taekwondo, dance,...