Winter production inspires introspection
What's the most important and best thing that one can do? Learn. On Friday, months of hard work was evident as the Cowboy Theatre Company premiered its virtual winter production, "All I Really Need to Know I Learned in Kindergarten." 
The one hour and 45 minute show is based off of a collection of poems and essays written by Robert Fulghum. The lessons that were taught to us in kindergarten are often forgotten as we become swept up in the present world. This play takes us back to those lessons and teaches us how to apply them when dealing with our adult lives. It features individual scenes played by various actors each with its own unique title and story line that consists of monologues, dialogues, and songs.  
"There are a lot of really talented people that have worked very hard on this show," senior Xander Davila who starred in the scene "Bench" said. "They're telling these beautiful stories about real world issues like Alzheimer's, cancer and coming to terms with death." 
The production was filmed at Event Technology Services's indoor studio. The Cowboy Theatre Company remained safe during filming as many precautions were taken in consideration to COVID-19. Props and set pieces were kept minimal and were not shared amongst cast members. There were some difficulties that came along with this, but the end result was most definitely worth it. 
"We had a short amount of time to film because we were paying professionals to film for us," CHS theater director Karen Ruth said. " We got two takes of everything and said 'that's going to be what it is' so we had to be fully prepared. We also weren't able to rehearse in their space, so we had to rehearse on our stage taped out to the dimensions of the studio which we had to adjust to." 
Projections cast onto white sheets were used in the background for the set. Props were kept at a minimum, so it was up to the background to stand out and set the stage. 
"This play was very different from the normal plays that Coppell does," junior head of projections and scenic designer Kuki Jain said. "I read the scenes I was responsible for and watched parts of the play on YouTube and through that I got an idea of what pictures I needed to gather. For example, there was a scene called 'Charles Bower' and they were talking about his life, his girlfriend, and his fiance and I found pictures of that and put it into Photoshop and it was put onto projection." 
Although the scenes are not connected and each have an individual story line, they share similarities with one another. The performances inspire the audience to dig deeper within themselves and reflect on the true meanings of life. The play shakes the audience with emotional and raw scenes such as "Hide and Seek", "Are there any questions?" and "Donny the leaf raker." Ponder on lessons presented in scenes "A tomb with a view" and "The stuff in the sink". Enjoy a good laugh with "Howard." 
"The kids worked so hard and the acting that came out of it is excellent," Ruth said. "It was one of those shows where I looked forward to rehearsal every day because I was just excited to see what came out of it." 
Tickets are available for purchase for $10 on the CHS Cowboy Theatre Company website. Once purchased tickets are valid to view the show for 24 hours. 
Follow Angelina (@angelinaliiu) and @CHSCampusNews on Twitter.
About the Contributors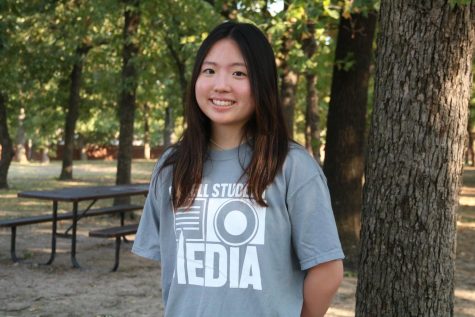 Angelina Liu, Staff Writer
Angelina is a sophomore and first year-staff writer and photographer for The Sidekick. In her free time, she likes to listen to music, spend time with...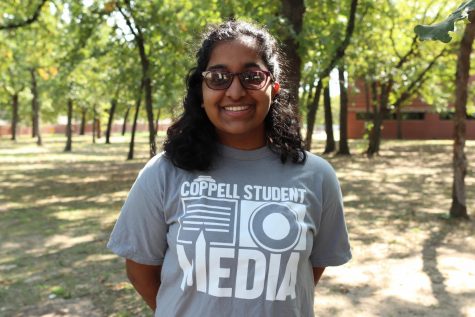 Trisha Atluri, Advertising/Circulation Manager
Trisha is a junior at Coppell High School and the advertising/circulation manager for The Sidekick. She enjoys playing ukulele and discovering new music...