First up: Coppell taking on state-ranked Guyer in bi-district matchup
This has been a long season for Coppell. 
From facing a state-ranked Class 5A school in preseason to having games cancelled due to COVID-19 as well as battling for a playoff spot up until the last matchday, this season has had many ups and downs.
All of that will be put aside when Coppell (6-3) takes on Denton Guyer in the Class 6A Division II bi-district matchup at C.H. Collins Athletic Complex on Saturday, with kickoff at 1 p.m.
Coming off of a state title appearance last year, Denton Guyer (7-2) returned its core players, namely Texas A&M commits dual-threat quarterback Eli Stowers and All-American cornerback Deuce Harmon. Guyer's area-ranked offense also boasts Bryon Philips, an area-ranked running back and seven other receivers that have accumulated over 100-yards each over the season.
However, Harmon is out of this game with a season ending back injury.
"Deuce is a very powerful corner and he, honestly, has the ability to shut down any one of our receivers so him being out really opens up our passing game," Coppell senior defensive back Zach Stricker said. "Our really experienced receivers can hopefully have a field day without him and go off for three or four touchdowns."
Guyer also wasn't flawless throughout the season, losing to Denton Ryan and Allen as well as needing a last-second, game winning run from Stowers to beat Prosper. Guyer showed repetitions on some plays and defensive holes that Coppell will try to exploit.
"They love throwing up the middle so if we can stop the run up the middle then that's what we're going to have to do to win this game," Stricker said. "If the first person to the ball can tackle every time, then we'll win the game for sure because they run a lot of plays where if their player breaks the tackle then they'll score. If the first person to get there makes a tackle then there won't be big plays at all."
The key to this game is stopping Guyer's running game as well as taking advantage of Harmon's absence in the back field. 
"They've got two really good running backs, quarterback is a running threat and we are certainly going to have to slow them down," Coppell coach Michael DeWitt said. "Stopping the run is the premium so we are going to give it our best shot."
Though facing this Guyer team is no easy task, with many analysts across various institutions projecting it to not only win this game but the region as a whole, Coppell is embracing the underdog mentality.
"A lot of people have been doubting us, Twitter has been doubting us, sports people have been doubting us, but as we see it right now, we have the ability to win this game with our talent," Coppell junior wide receiver Dylan Nelson said.
Follow your Meer (@meer_mahfuz) and @SidekickSports on Twitter.
About the Contributors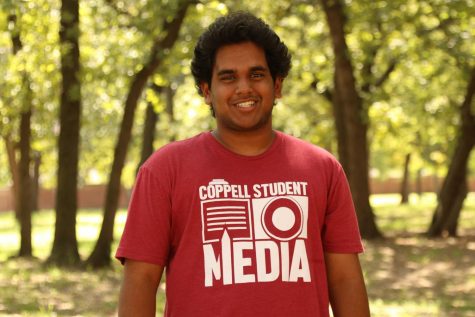 Meer Mahfuz, Staff Writer
Meer is a senior staff writer for The Sidekick. During his free time, Meer enjoys watching sports and listening to music. You can contact him at [email protected]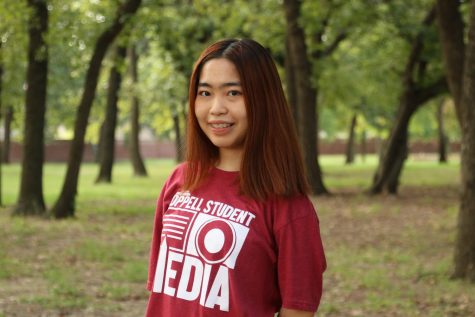 Tracy Tran, Photo Assignment Editor
Tracy is a junior and photo assignment editor for The Sidekick. She loves to spend quality time with friends, try new foods and volunteer. You can contact...