Playoff berth at stake for football
For the Coppell football team, tomorrow means more than just being the last home game of the season. Its 7 p.m. game against Flower Mound at Buddy Echols Field will determine whether it makes playoffs and, if it advances, which District 6-6A seed it will take. 
A Coppell win against Flower Mound will clinch a playoff spot.
"We control our own destiny, if we win, we get in," Coppell coach Michael DeWitt said. "If we lose, we need help."
Flower Mound Marcus sits at the top of district standings, confirmed to advance as the first seed no matter the outcome of tomorrow. The three remaining playoff positions are still up for grabs for Hebron (3-1), Coppell (3-2), Lewisville (3-2) and Plano West (3-3). Plano West faces Plano and Hebron takes on Lewisville tomorrow night. 
"Most of the scenarios we looked at, there's going to be more than two teams that are tied with the same record," DeWitt said. "It's probably going to come down to three teams tied with the same record, and in the event that that happens, it goes to your record against a common opponent [a team which all tied parties have played against]."
According to DeWitt, a Coppell loss paired with a Plano West loss, based on point differential against common opponents, would keep the Cowboys out of the playoffs. Due to COVID-19 cancellations, including Coppell's game with Hebron, not all teams have played the same number of district games. 
The playoff possibilities do not end here, but these are the simplest scenarios.
Coming off a 49-26 victory against Plano East, Coppell has worked on cleaning up execution and reducing pre-snap penalties.
"They have a couple of explosive pass plays that we need to try to minimize," DeWitt said. "Flower Mound is very explosive on offense. If we can stop the run, minimize the explosive passing game, those are the things we've tried to emphasize the most."
Despite the pressure of playoffs looming, the team aims to face this game as any other. 
"We just want to go out there and leave everything on the field and play to the best of our abilities and come out to win to get into the playoffs," Coppell senior wide receiver KJ Liggins said. "Everyone is focused and locked in for that."
Follow Sally (@SParampottil) and @SidekickSports on Twitter.
About the Contributors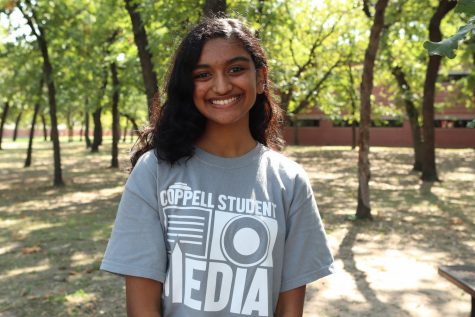 Sally Parampottil, Executive Editor-in-Chief
Sally is a senior and the Executive Editor-in-Chief on The Sidekick. While she's done just about everything possible on staff, she loves writing for sports...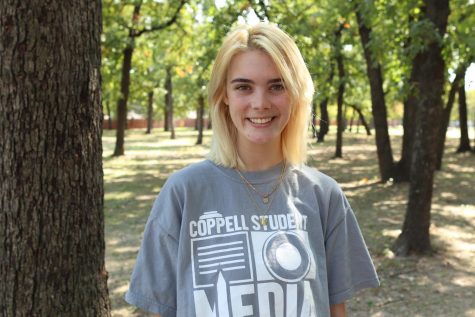 Lilly Gorman, Visual Media Editor
Lilly Gorman is a senior and visual media editor for The Sidekick. In her free time she enjoys shooting 35mm film. She has been playing bass guitar for...