Football unable to earn Senior Night win
A crowd of neon-clad fans populated the student section. Prior to the game, each senior was escorted on the field by their families for the Senior Night program. With second place in District 6-6A standings on the line, the two teams played their first game in two weeks after COVID-19-related cancellations. 
Lewisville defeated Coppell, 39-14, last night at Buddy Echols Field. 
"We really needed it," Lewisville junior running back Damien Martinez said. "We're both tied in district, this is the second-best in district, so we needed it."
Martinez scored four of Lewisville's five touchdowns, scoring the game's first points on a 5-yard rush with 4:53 in the first quarter. Two more came in the second quarter, a 2-yard rush with 10:01 left and a 1-yard rush with 5:09 left. His final came from a 13-yard rush with 6:11 in the third quarter. 
Lewisville also scored on a 38-yard pass from senior quarterback Taylen Green to junior wide receiver Brent Allen with 10:26 in the third quarter, with Green scoring a two-point conversion, and on a 24-yard field goal from sophomore kicker Freddy Joya with 5:30 in the fourth quarter.
"Our defense really showed heart, and our offense really stuck to the game plan and trusted our coaches," Green said. "I would say I did good, I responded to my pick [an interception in the first quarter by Coppell senior linebacker Tim O'Hearn]. At the time, I was mad, but I said, 'on to the next play,' and I showed that I can run."
"
We got physically beat. We weren't ready at all. "
— Coppell senior running back Jason Ngwu
While Coppell had been able to answer Martinez's first touchdown with one of its own from a 17-yard pass from senior quarterback Ryan Walker to senior wide receiver KJ Liggins with 27.4 in the first quarter, it was unable to put any more points on the board for the remainder of the first half. A halftime score of 21-7 proved to be too large a deficit to overcome. 
"They just wore us down," Coppell coach Michael DeWitt said. "We played well the first half defensively…We missed some opportunities to score, we had some points that we left on the board offensively the first half. I think it could have been 21-21 in the first half." 
Coppell scored once more from a 3-yard rush from senior running back Jason Ngwu with 2:24 in the third quarter. 
"[It felt] pretty good, but we were still down, so I was looking for another one," Ngwu said. "We just couldn't get it."
The Cowboys had only been able to practice one day this week, as Coppell High School was strictly virtual learning for five days. Thursday was the first and sole practice for the team, which put it at a disadvantage.
"We got physically beat," Ngwu said. "We weren't ready at all. We needed more time to practice on everything."
Lewisville now holds a 3-1 district record, taking second place in standings. Coppell falls to fifth place with a 2-2 record, now behind Flower Mound Marcus, Lewisville, Hebron and Plano West. Having not been able to play against Hebron last week, the upcoming game against Plano East on Friday is critical for Coppell's playoff hopes. 
"Unfortunately, [the loss] is a big impact," Coppell senior wide receiver DJ Kiselak said. "But, I think we'll have a really good practice next week and a really good game next week, and we'll still be in it."
Follow Sally (@SParampottil) and @SidekickSports on Twitter.
About the Contributors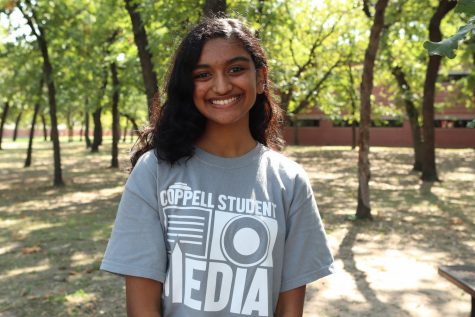 Sally Parampottil, Executive Editor-in-Chief
Sally is a senior and the Executive Editor-in-Chief on The Sidekick. While she's done just about everything possible on staff, she loves writing for sports...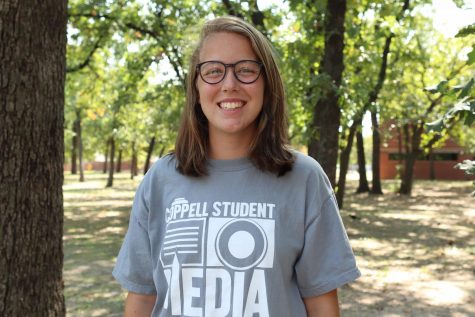 Samantha Freeman, Executive Design Editor
Samantha Freeman is a senior and the executive design editor of The Sidekick. She is on the Coppell High School varsity tennis team and has been playing...