Giving thanks: Appreciating the new normal with old friends
I have always loved stories with ensembles.
Something about group dynamics, inner workings, melding relationships and utter messes appeals to me. The haphazard groups have always been my favorite: weird roommates welcoming a new girl, teenage criminals committing the heist of a lifetime, Spanish failures coming together to accidentally join a tutoring group. 
My friends aren't as interesting, though we definitely failed Spanish at one point. Still, I love the idea that we are one of those little groups, even though we haven't been in the vicinity of each other together for around half a year.
There is a firm consistency in going to school everyday, meeting certain friends between certain classes and having lunch with certain friends on certain days – all of which are obviously gone now. 
But there are new things as well, things I'm just as happy I get to consistently expect in these last few months. I wake up to thoughts on whichever album of Rolling Stone's 500 Greatest Albums of All Time we're planning to get through on that day along with a few dog pictures (as demanded by me) and a life report on all that happened since our conversation the night before. 
While I'm on Zooms, I get sent jokes for the sole purpose of making me laugh on video and be embarrassed in front of the class.
I go to sleep to terribly-told stories of whatever teacher did whatever weird thing that day, various complaints about grades and at least a few "I'm going to drop out" texts always closely followed by an "I finished my assignment."
I'll wait for the day I can force my friends to walk me to my next class and be late to theirs and have someone come with me in an attempt to stave off starvation with a run to the vending machine during the 10–minute passing periods. 
But in the meantime, I've found an alternative I can live with, as long as I have the people I want beside me, even if it's just through a screen. 
Follow Anjali(@anjalikrishna_) and @CHSCampusNews on Twitter.
About the Contributors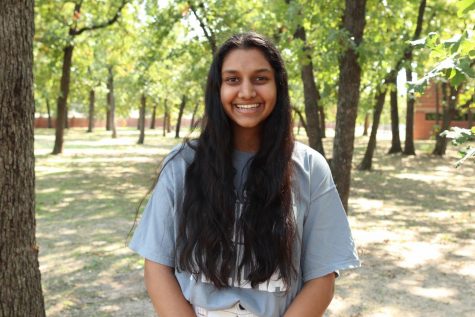 Anjali Krishna, Sports Editor
Anjali Krishna is a junior and this year's sports editor.  You can find her listening to the same three records over and over or trying to find the city's...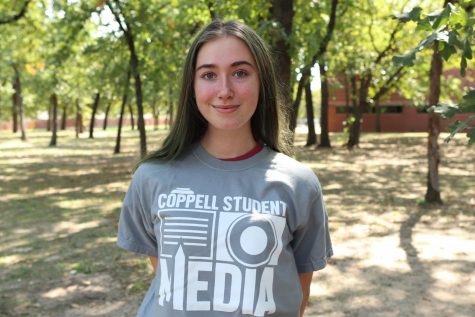 Olivia Cooper, Staff Photographer
Olivia Cooper is a sophomore and first year staff member. In her free time she enjoys making art and exploring new mediums. You can contact her at [email protected]