Giving thanks: You can take journalists out of the newsroom but can't take the spirit out of Sidekick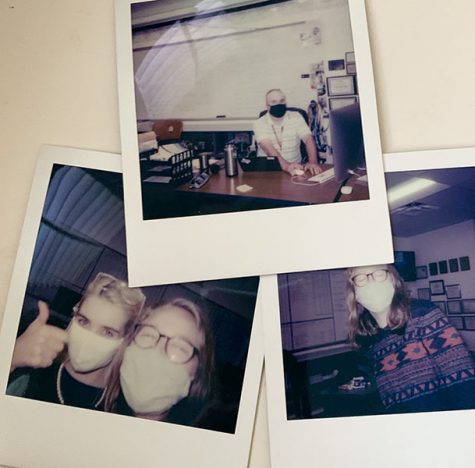 Loading up a wagon with cameras, AP Stylebooks and other resources on March 16 to take home for what could be a week, two weeks or possibly months, I turned and looked at the empty, silent D115 Sidekick newsroom.
Is this it? Will we publish another story? Print another newspaper? Did the 2019-20 school year essentially end when we published our February issue of The Sidekick?
COVID-19 had shut down schools and sent us home. We all had optimism that this would be a short-term plan to flatten the curve. However, deep down, I think most of us knew we probably would not be coming back to Coppell High School for the remainder of the school year.
I am a husband and parent of two amazing children. First and foremost, I rely on my faith to guide me through these challenging times. I have my family to lean on for love and support. 
As a professional, I have journalism. High school journalism. Coppell High School student journalism. When I leave one family at home each day and head to work, I am blessed beyond belief to join my Sidekick family each day in D115.
That was my fear in March: that I had lost this Sidekick family. Most importantly, I wanted my students to be safe and healthy. No journalism award, great photograph, eye-catching design or human interest story is more important than the health of Sidekick students and their families. 
On March 23, I got my answer. The Sidekick (virtually) showed up. The Sidekick rolled up its sleeves. The Sidekick got to work and in September, some Sidekick staffers walked through the D115 doorway once again. 
I'm thankful for the kids on The Sidekick, I try to avoid calling them "kids" because they are young adults and are mature beyond their years. But kids have always made me smile and their resiliency through this pandemic is an inspiration to us all.
COVID-19 has taken far too many lives, wreaked havoc on our economy and divided us along political party lines. But what it will never do is crush the spirit of The Sidekick newspaper and its members. 
For that, I say thank you, Sidekick. 
Follow Chase Wofford (@bcwrolltide) and @CHSCampusNews on Twitter.
About the Contributor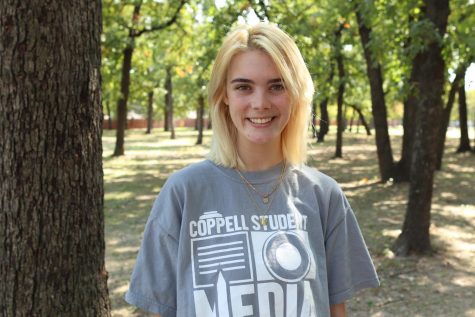 Lilly Gorman, Visual Media Editor
Lilly Gorman is a senior and visual media editor for The Sidekick. In her free time she enjoys shooting 35mm film. She has been playing bass guitar for...