Boys cross country take district title, girls place fourth
Editor's note: This story has been corrected from its original version. The Sidekick apologizes for the error.
There is a new cross country champion at Coppell High School as it is the boys teams' turn in 2020 to claim the title.
While the boys took first at the District 6-6A Championship, the girls took fourth place.
Racing the same course at Denton's North Lakes Park, conditions were perfect despite some mud in the woods section.
For the boys, the race went as perfectly as it could have. Knowing they would have to place in the top two among the stiff competition in Flower Mound, Marcus and Hebron to advance to regionals, Coppell watched those teams carefully.
"It went exactly how we wanted it to," Coppell senior Colin Proctor said. "It was very close to not making it all or getting first place. We were looking at the last 400 meters on the levy and we saw two Hebron guys and I knew that if we didn't pass those Hebron guys, we weren't going to make it out. So me as well as the other runners on the team we tried to pass as many people as we could so we could get that little bit of points because we knew that we needed those points."
With Coppell's new additions, sophomores Andrew Mullen and Blane Warner, it was just able to cinch first.
"We knew it was going to be a close race, the top teams were separated by four points," Coppell coach Nick Benton said. "We talked about it the night before, that every spot matters. Going into that meet, you just have to pass anybody that you can and we had a few of our runners really step up."
The girls' results were a different story, with Flower Mound taking the title.
"Our district is very competitive and so I don't know that it was unexpected but it wasn't what we wanted," Benton said. "It's the most competitive district in the state, so that's the nature of the beast when you're in a district that good." 
The boys will run in the Class 6A Region I Meet on Nov. 10 at Mae Simmons Park in Lubbock accompanied by Coppell senior Chloe Hassman, who qualified as a girls individual. Expecting even more competition there, Coppell is still hopeful.
"We also have the toughest region in the state," Proctor said. "We're going to have a hard race at regionals as well because Flower Mound will be coming with us and we're going to add Southlake into the equation, who was first at state last year. Also, El Paso Eastwood were 5A district champions last year but they're in 6A now, so now we have to compete with them at region. But if things keep going the way they are, we have a big chance of making it to state."
Follow Anjali (@anjakrishna) and @SidekickSports on Twitter.
About the Writer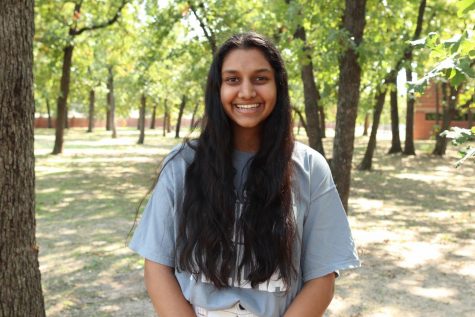 Anjali Krishna, Sports Editor
Anjali Krishna is a junior and this year's sports editor.  You can find her listening to the same three records over and over or trying to find the city's...