Debate settled
Future Longhorn Gupta rides multiple school activities to valedictorian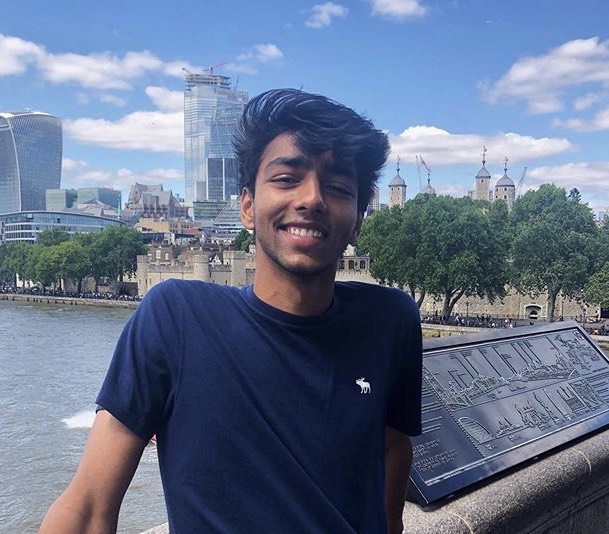 Different from what people may think about top-ranking students, Coppell High School senior Prayaag Gupta, the class of 2020 valedictorian, doesn't hesitate to share his tips for using time productively to study and having high quality schoolwork.
"I was quite surprised in sophomore year when I received my rank," Gupta said. "I just felt a sense of relief that the work that I had put in was not in vain. However, that was anything but the end as I knew I had to work for the next two years to maintain that position."
Gupta's approach to academics motivated the study habits that allowed him to maintain his top rank. 
"I don't think grades are an accurate indication of intellectual ability, but rather a combination of work ethic, time management and intellect," Gupta said. "Being able to maximize my potential and work efficiency [helped me to become the class of 2020 valedictorian]."
Gupta also participates in extracurricular activities, including the American Mathematics Competition (AMC) examinations (a set of tests that determine the USA Mathematics Olympiad team), Business Professionals of America (BPA), the Superintendent Leadership Advisory Council and the Ultimate Frisbee team senior year. 
Gupta's hobbies include playing sports, working out, speed-cubing, running and watching the Dallas Mavericks and Dallas Cowboys.
"[My best memory in high school is] not a specific moment but probably just the time spent playing volleyball in the summer, basketball at the gym with friends," Gupta said. "Sports are a big part of my life and I enjoy them a lot.
As a familiar face on the CHS policy debate team, Gupta found his joy in working with his peers. Throughout high school, doing policy debate and gaining the experiences and accomplishments along with it is one of the things he feels most proud of.
"Prayaag is able to approach even the most difficult tasks with a sense of ease and mastery," CHS debate coach Dr. Jason Sykes said via email. "I am very fortunate to be able to work with him. Prayaag is a joy to work with. A lot of people are surprised by his intellect because he doesn't come off as pretentious or dismissive. He's a very genuine person."
However, there is one more activity Gupta wishes he could call part of his high school experience.
"[If I could go back and change one thing in my high school time, I would] play high school basketball," Gupta said. "I played religiously since I was in first grade up through middle school where I played on my Amateur Athletic Union (AAU) select team Texas Xpress and the [Coppell Middle School West] team. Looking back, I think I could have managed balancing basketball, school and other activities."
Gupta will attend the University of Texas at Austin for the Texas CSB program, alongside a friend he's known since the start of middle school. Gupta and CHS senior Het Desai, who met on a bus in sixth grade have maintained their friendship throughout high school, taking similar classes (Debate I, Debate II, Debate III, Debate IV, AP Physics II, AP Comparative Government, Algebra II and Calculus BC) and participating in debate program.
"It's just a coincidence that we both decided on UT Austin," Gupta said. "We're always there for each other whenever we need it. He knows I'm always going to be there for him, and vice versa."
Desai and a network of friends and family have been an integral and supportive part of Gupta's experience in high school.
"My friends and family have been a crucial part of this journey," Gupta said. "It simply would not have been possible without them. Whether it was studying late night on FaceTime calls or simply talking about our lives, everyone has been a positive influence on me over the past four years."
Along with family and friends, teachers have impacted Gupta during his four years at CHS.
"I specifically want to shoutout [former CHS AP Physics II teacher] Evan Whitfield, [AP World History and Comparative Government teacher] Shawn Hudson and [former CHS AP/GT English Language and Composition III teacher] Melissa Alexander-Blythe – [they] were amazing people and influences on me."
Follow Tracy (@AnhImtracy) and @CHSCampusNews on Twitter.
About the Writer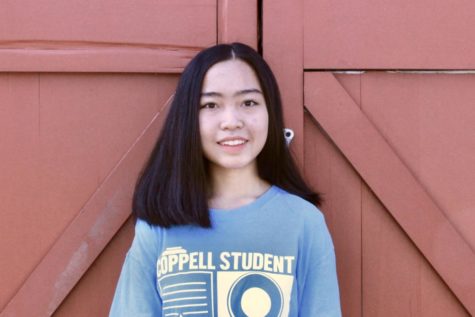 Tracy Tran, Staff Writer/Photographer
Tracy is a sophomore and a first-year writer on The Sidekick. She loves to travel, spend quality time with friends, take photos and try new foods. You...