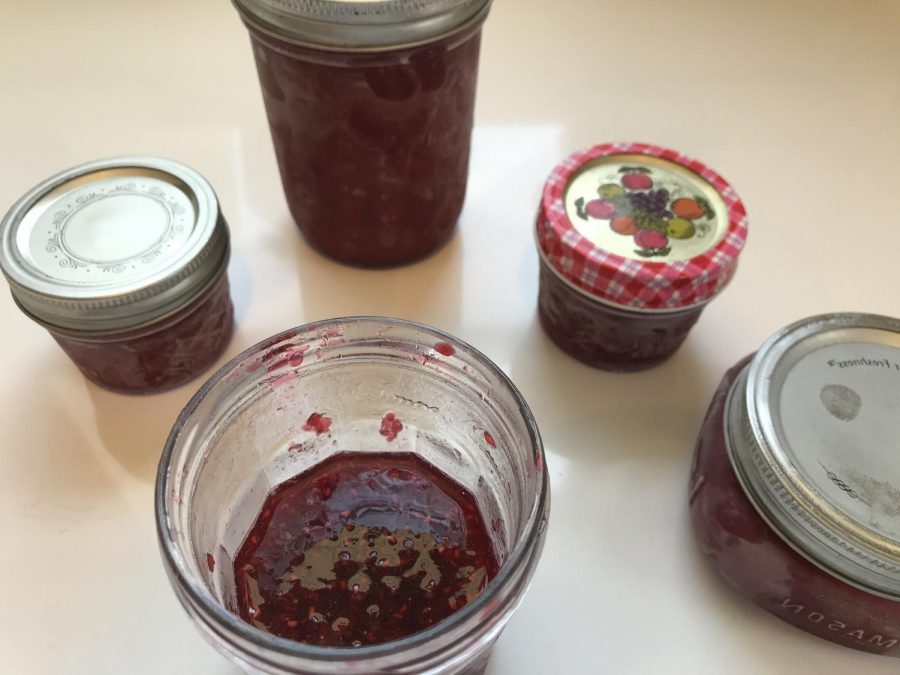 Raspberry Jam
My favorite food of all time is bread and raspberry jam. But not any old raspberry jam – homemade raspberry jam. 
In my family, we make bread and jam from the comfort of our own home. This tradition of making jam has been passed down a couple of generations. My grandfather grew up in Malad, Idaho, where he and his family lived on their own farm and made almost everything from scratch. He grew up making jam and passed on his skills to his kids and grandkids. 
My family loves this recipe because of how easy it is to make. You simply mash the raspberries, add sugar and let it sit. We tend to make huge batches at a time and bottle them into separate mason jars. One batch makes around 16 jars of jam, leaving us stocked for months. The jam is a perfect blend of sugar and fruit and it tastes good with almost anything. 
Cooking time: 2-3 days
Ingredients:
5 cups of Raspberries
5 cups of sugar
Instructions:
Take equal parts raspberries to sugar and mash with a potato masher in a large bowl. Mash until all of the sugar is mixed in and the berries are mushed. 

Cover with a towel, and mash berries a few times a day for 2-3 days. Continue this process until jam thickens. 

Transfer to mason jars and freeze. Eat within six months.
Follow Blanche (@blanchegang) and @CHSCampusNews on Twitter.