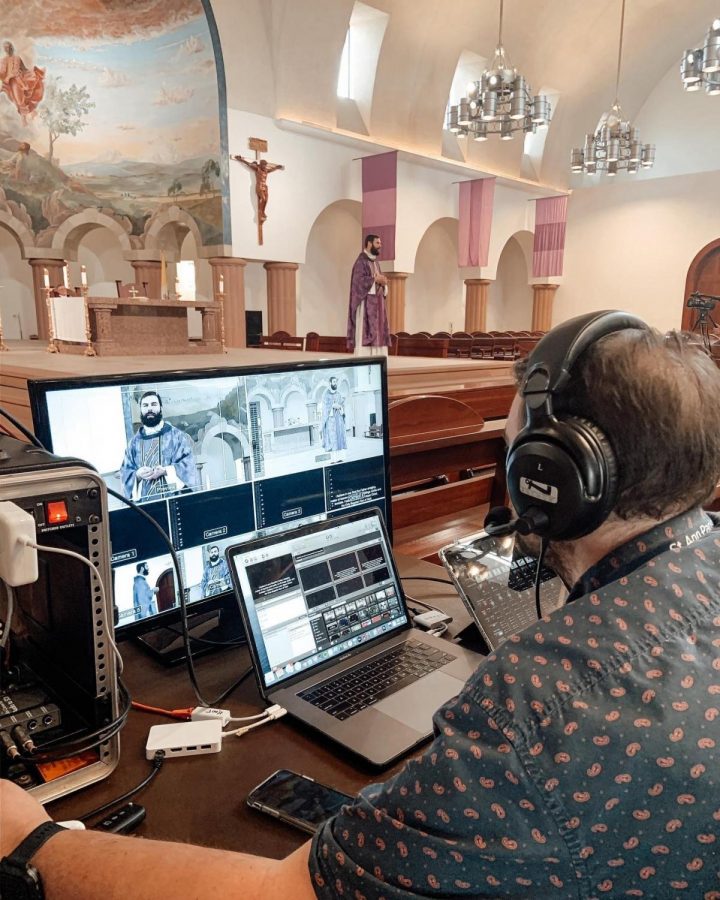 St. Ann Catholic Parish
April 5 marked the beginning of Holy Week or the most sacred week in the Christian calendar. While Christians would typically gather together during this week to celebrate the events up until Jesus's resurrection on Easter Day, the shelter-in-place has greatly limited people's ability to do so. 
"The church in its most typical form would be to gather together for physical gatherings," St. Ann Catholic Parish adult ministries director Kurt Klement said. "The Christian journey is extremely tangible and concrete, so gathering together is very important. Of course, in these times, for the greater good, we're not able to gather." 
St. Ann has moved to virtual mass, where all Holy Week services were conducted through Facebook live and its website. The actual service remains the same, with the exception of the receiving of communion and physical gathering. The website also features a guide for how to follow along with the services at home, providing ways to make the virtual experience better, such as decorating the yard for Easter, creating a home altar and dressing in one's "Sunday best." 
In the first week of shelter-in-place, staff at St. Ann used a single video camera and conducted mass through Facebook live. By the second week, services were moved to its website as well and are being streamed simultaneously. A typical Sunday at St. Ann would have had about 8,000 people in attendance, and their Good Friday Facebook live stream has more than 2,000 views. 
"There's a special grace in this moment that is helping us to open our heart to the Lord in new ways and to understand our faith isn't just going to a building," Klement said. "We are the church and we are the body of Christ, even away from the building and all the time. There's lots of opportunities we believe God wants us to grow through this moment." 
Along with virtual mass, St. Ann is also offering aid for those who need it during this time through babysitting for healthcare workers, medicine and grocery pickups and financial support. For more information on the services St. Ann is providing, visit the "assistance" section of their website. 
Follow Akhila (@akhila_gunturu) and @CHSCampusNews on Twitter.