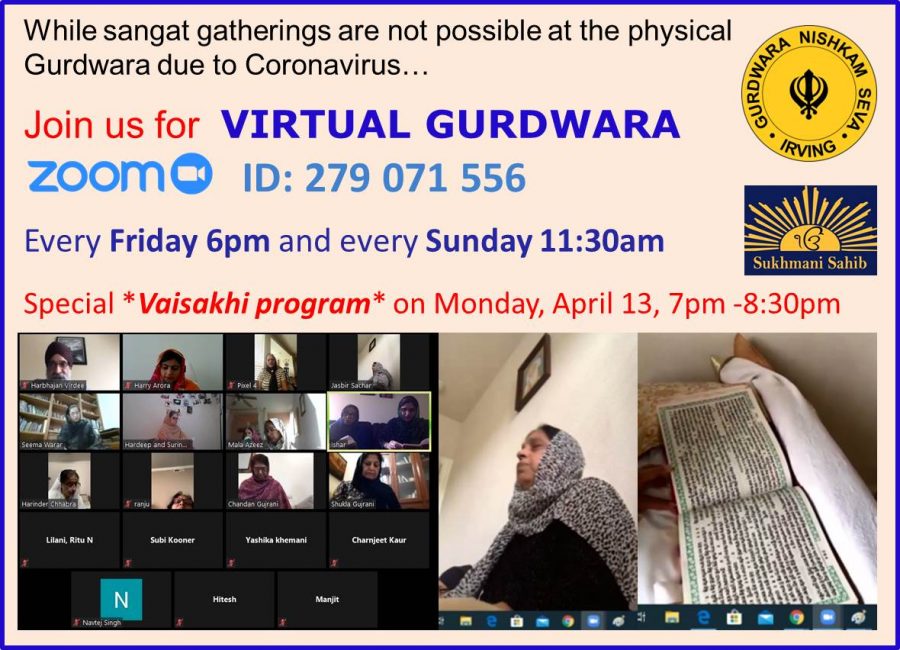 Gurdwara Nishkam Seva
Among the various local institutions providing service online, Gurdwara Nishkam Seva has not only been serving the Sikh community of the Dallas-Fort Worth area through online service but also through opening up its pantry to the needy. 
When students and people who had lost their jobs approached the gurdwara for help, it organized a system for people to come by and pick up lentils, Indian wheat flour and rice. Those who have extra in their homes are also asked to stop by the gurdwara and donate, with only one family allowed in at a time into the building. Those who enter are asked to follow the proper social distancing guidelines, such as washing their hands refraining from touching things. 
"We had quite a lot of extra atta and dal and rice, so we decided to open [the pantry]," Gurdwara Nishkam Seva managing director Harbhajan Singh said. "We are taking all of the precautions for the safety of everybody who comes to the gurdwara." 
As per the Dallas County guidelines, the gurdwara has also shifted to virtual services via Zoom. Virtual gurdwara occurs on Fridays at 6 p.m. and Sundays at 11:30 a.m., where attendees read Sikh scriptures turn by turn. While Zoom cannot compensate for important parts of the physical gurdwara such as langar, where a free meal is served to all of visitors, and congregational hymn singing, people have joined the sessions from India and Canada.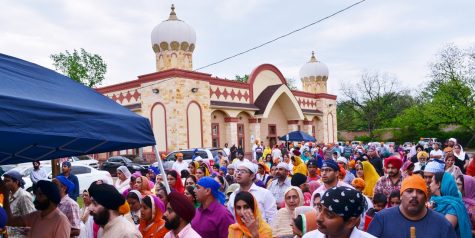 April 13 was Vaisakhi, the Sikh festival that commemorates the founding of the Khalsa, or the Sikh community. Under other circumstances, Gurdwara Nishkam Seva would have held a parade in the gurdwara compound where brightly dressed attendees would circle the gurdwara and sing hymns. However, due to COVID-19, Vaisakhi was celebrated through a special Zoom session at 7 p.m. on April 13. 
"We are a very social people," Singh said. "We come together, we eat together, we sing together. We are finding Zoom is good, but it's not complete without an actual physical gurdwara. [But] one big advantage of what is happening is people who were not in the vicinity of the gurdwara can join and also take part." 
For more information about the Zoom sessions and services Gurdwara Nishkam Seva is offering, visit their website and Facebook page. 
Follow Akhila (@akhila_gunturu) and @CHSCampusNews on Twitter.