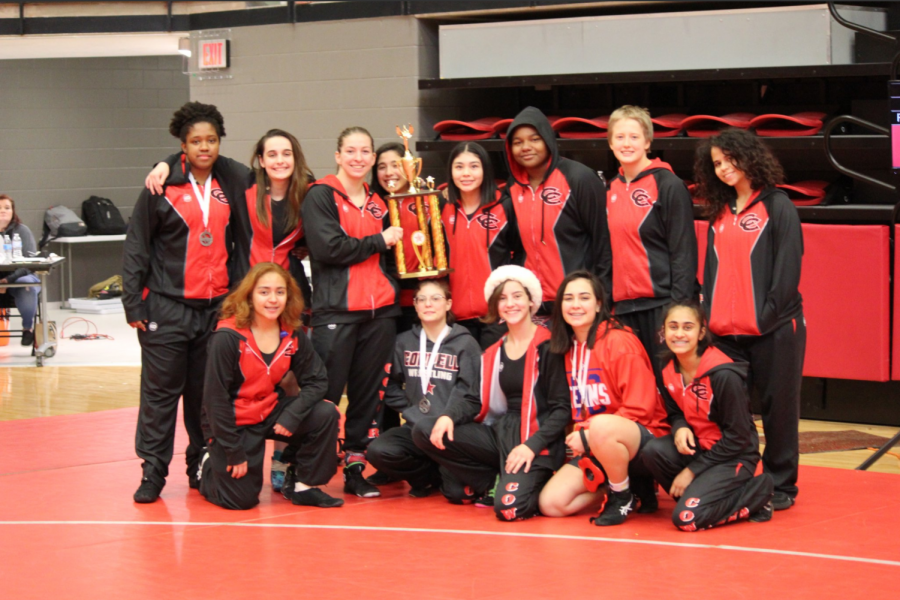 Photo courtesy Coppell Wrestling
Wrestling
While most students took a break from school activities during winter break, Coppell wrestling spent the beginning and the end competing in tournaments. 
Boys wrestling participated in one tournament over the break, the Outlaw Tournament in Allen on Jan. 3-4. The tournament hosted wrestlers from multiple states including Oklahoma, Arkansas and Louisiana. 
Though it did not place as a team, the wrestlers learned from it. 
"[I] kind of expected we placed a little bit lower than we expected because it was a tougher tournament," Coppell senior captain Jackson Briscoe said. "At the same time, it was a really good tournament to be in because of the experience. That matters a lot especially with the young team that we have." 
Girls wrestling, on the other hand, participated in two tournaments over the break. The first tournament, the Knockout Sportswear Santa Slam, took place Dec. 21-22 at the CHS Arena. The second tournament, the Knight's Invitational, took place Jan. 3- 4 at Frisco Independence High School. 
Coppell won first place at both tournaments.
"We're doing really well at all the tournaments individually and as a team," Coppell senior captain Brooke Massaviol said. 
Going into the second semester, both girls and boys wrestling are looking forward to their district, regional and state tournaments. 
"Now that we're in the second semester, our practices are a little harder and [we] just practice over weekends on our own," Massaviol said. "Just putting in the extra work." 
Wrestling's next competition, for varsity boys and girls, is Chicken Wing Tournament at Houston Westside on Jan. 11 and 12. 
Follow Anika (@AnikaArutla) and @SidekickSports on Twitter.