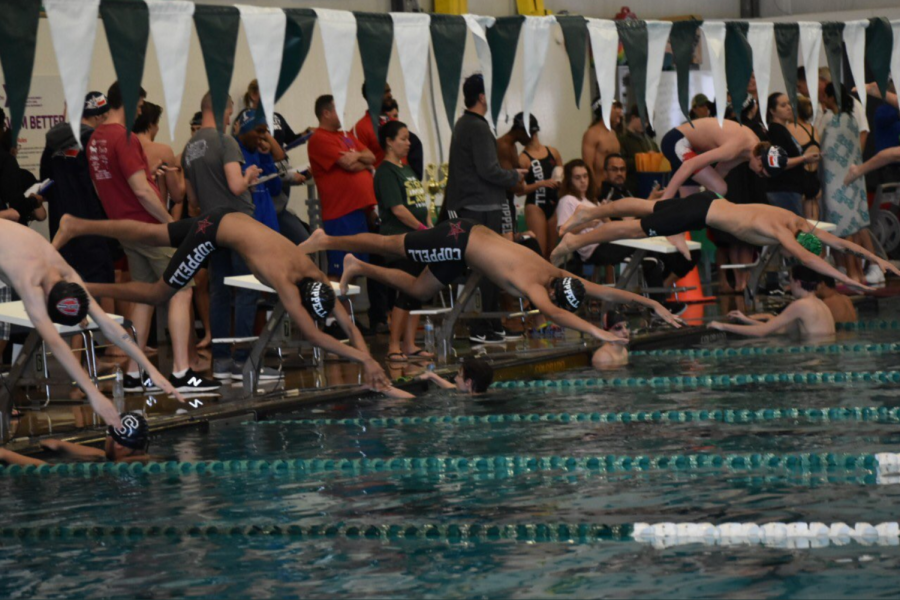 Swimming
On Jan. 3-5, the Coppell swim team traveled to Burnet to participate in the Tex Robertson Invitational in the YMCA of the Highland Lakes. The team saw some success at the meet, with the boys winning first place. 
"Personally, I didn't do that well [at the Tex Robertson Invitational] because I had been in Wyoming for a week and a half, so I did not have time to practice," Coppell senior Jenny Baggett said. "I was very out of shape. But in general, everyone did OK."
Baggett saw the invitational as a team bonding experience.
"We had fun," Baggett said. "[In] the last years, it was just, 'go there, swim both days, and leave.' It was really tiring and exhausting, but this time it was different, it was nice. We stayed at a much nicer hotel."
The swim team also had practices at the Westside YMCA in Lewisville over break. It is preparing for its district, regional and state meets. 
"I'm looking forward to my districts meet," Baggett said. "I'm hoping to get some best times even though I haven't been in the water as much as I would have liked to have been. I'm really going to try and push myself the next two weeks."
The next meet is District 6-6A Championships at the Carroll ISD Aquatics Center in Southlake from Jan. 17-18. 
Follow Anthony (@anthonycesario_) and @SidekickSports on Twitter.