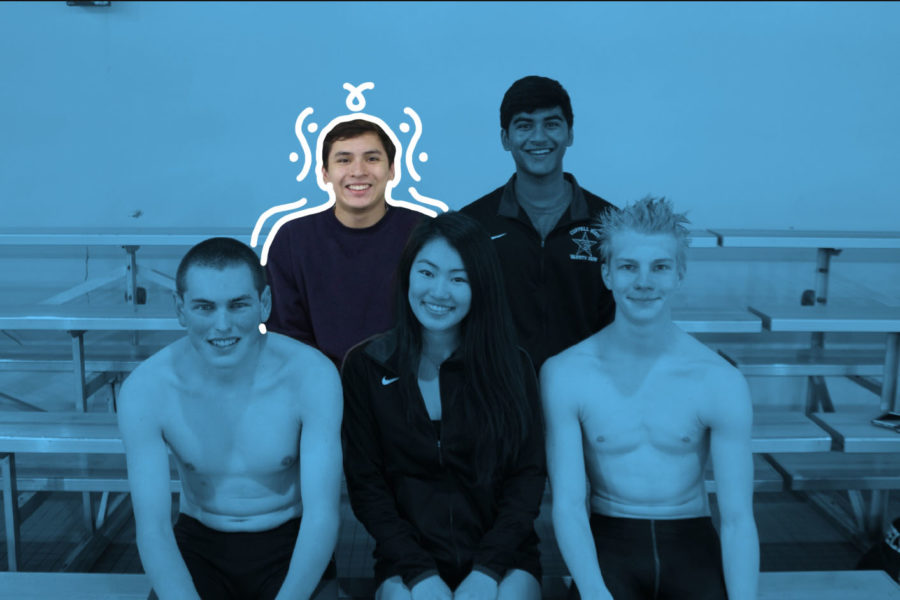 Elieser Gonzalez
CHS senior Elieser Gonzalez has swum for the varsity team since his freshman year. His best event is the 100-yard butterfly with a personal best of 59 seconds. Despite not planning to continue swimming in college, Gonzalez has many years of team experience to look back on.
How long have you been swimming?
I've been swimming seven, almost eight years now. Initially, I started because I didn't know how to swim. I was afraid of the water, and my mom put me in lessons, and I was the oldest kid in lessons. I learned pretty fast, and then the instructor just told me to go into the swim team, and that's just how it happened.
How would you compare the previous coaching style to the current style?
The coaching styles were very different. Coach Whittlesey was more about motivation and Coach Marieke is more about technique. Every time before practice with Coach Whittlesey, we would have a talk about how our weekend was and how to be a good teammate, or how to care for your family. It wasn't just swimming, it was how to grow as a person. With Coach Marieke, she's more focused. She's a lot better with technique stuff than Coach Whittlesey. Coach Marieke is more swimming, swimming, swimming, and less character building as Coach Whittlesey. But both of them are pretty good at what they do.
How close are you with the other swimmers?
Compared to the other seniors, I don't think I'm as close to the underclassmen. That's especially because I was closer to the ones in college right now, and that happened ever since freshman year. I was always friends with juniors and sophomores. Last year, in my junior year, I had the most fun because my closest friends in swimming were still there. This year, I still have some friends, but in general, I'm not as close as I used to be.
What was your hardest moment during your swim career?
My hardest moment during my swim career was definitely during my junior and beginning of senior year. I had a lot of stress with school, my family and job, so I didn't put all my effort into swimming. I was also very stressed out with college applications, so I really left swimming out of my priorities, and it was just really stressful. I saw my performance was going down every time. I peaked sophomore year, and it was just real difficult to get back into shape and to get motivated again. But the biggest motivation I had was my peers. Having them look up to me was my greatest motivation.