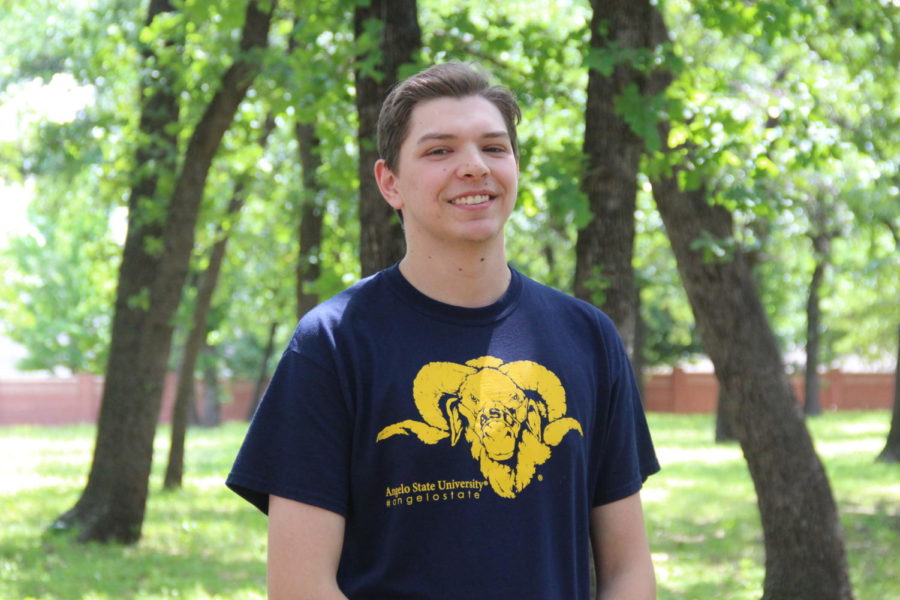 Gavin Spicer
Coppell High School senior Gavin Spicer has liked history from a young age. He became interested in the U.S. Marine Corps after his father told him about when he was in the Marine Corps. Spicer will attend Angelo State University after a semester at North Lake College and afterward will go into the Marine Corps.
What do you plan on studying?
I'm going to do law enforcement, but they have a really good history program. To do law, I don't need a major in criminal justice, I just need college hours and a degree of some sort. I chose history because I'm very passionate about it.
What was the application process?
I looked at [Angelo State's] history program the most out of any other. I was looking at how good their history is [and] who their professors are, and they have a very good history program. The professor for U.S. history used to actually teach in Europe, and he came over here, so it's pretty cool.
What interests you the most about history?
It's the events themselves. I could say the people or the dates, but it's really the event itself; there's just so many things in history you never expect to happen, but it does.
What are your goals?
One, to get through college. I don't know, I haven't really thought that far. I've just always been pushed to do college. At first, I thought "maybe I won't," but it's always good for a job and history is backup for me if law enforcement doesn't work.
When did you apply?
It was a little late, it was right after winter break. It was probably the day after winter break ended [that] I sent in the application. I found out about three weeks after that.
Why do you want to join the Marine Corps?
Other than my passion in law enforcement and history, I've always wanted to be a soldier. I always bugged my dad, [Meade Spicer], about "what was the Marine Corps like?", and he was like "if you want to know so much, how about you just enlist when you're old enough?" I said, "Alright", and I've gone with it ever since.
How will college prepare you to enlist?
I'm going to go to college, and while I'm in college, I'm going to decide if I want to go in as an officer, or just enlist. If you get a bachelor's degree, you can go in as a [noncommissioned officer.] College will also help me get to where I want to go, which is into either the [Force Reconnaissance] or the [Marine Corps Special Operations Command], and they both require some college time to get in.
What challenges do you expect?
I know what will be a challenge for the major is it's going to be a lot of essays; that sucks for me because I hate writing essays. For the Marine Corps, it's just pushing myself to do it. It's a lot of mental training, preparing yourself mentally. Physically, yes, of course, but the mental stuff as well.
What experience do you have?
I've done a lot. I study history on my own. For the Marine Corps, I've just slowly been training myself for it [with] police explorer programs to train and help get ready for it. My dad's been telling me ways to train and condition myself because he was in the Marine Corps in the Cold War, and that was my inspiration.
What are you most looking forward to?
Learning things I never thought I'd learn; learning new things and meeting new people is what I'm most excited for. What I'm most excited for in the Marine Corps is meeting new people and just a new experience. I've wanted this my whole life.
What advice would you give someone interested in history or the Marine Corps?
To pursue history, just buckle up, because it's a boring ride, but it's fun. For the Marine Corps, just start training as soon as possible. I'm mentally ready – physically, not so much.