Song of the Week: "Cyborg" – Myylo
The pop atmosphere is currently teeming with young, fresh life. The luck-based algorithms controlling streaming services have pushed up-and coming artists to the limelight.
Pastel heads such as Clairo, Zach Villere and Cuco have opened their mood-lit bedrooms for the world to hear. All while artists such as Charli XCX, SOPHIE and Blood Orange are pushing the genre into bold, new directions.
Myylo, an American artist based out of Nashville, Tenn., has his feet in both camps. Armed with bubble gum melodies and lush instrumentals, he is an artist who combines the many aspects of pop to formulate his own sound – his own atmosphere.
His latest single "Cyborg" is a pop anthem. Its two minute runtime encapsulates everything the genre is currently known for – weaving together elements of hip hop and rock. Both of which serve as the backbone for the entirety of the track.
"Cyborg" opens and promptly rides on a coastal, breezy instrumental which is later met with Myylo's voice flying overhead and making its presence known. His voice, along with steel pan baps and deep bass booms, brings out a quirk factor that is pure pop.
The lyrics found in the single juxtapose the apparent happiness of the instrumental by promoting a borderline existential scenario – asking God why you let someone go. Such a premise is both relatable and refreshing.
"And we don't talk about your boyfriend.
Maybe it's because you think you'd rather be mine."
Modern day pop artists are tired of the ordinary and overdone. The length they are pushing the genre of pop is immense. They are making room for anyone of any gender, sexuality and race to have a shot at becoming the next pop icon.

Hang on for a minute...we're trying to find some more stories you might like.
About the Contributors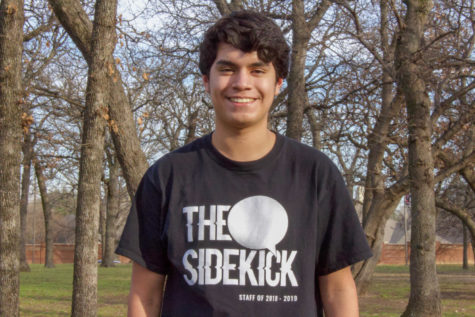 Andrés Bear, Coppell Student Media Web Producer
Andrés Bear is a junior and second year staffer on The Sidekick. He enjoys playing the acoustic guitar, writing not-so-short stories and reading in his...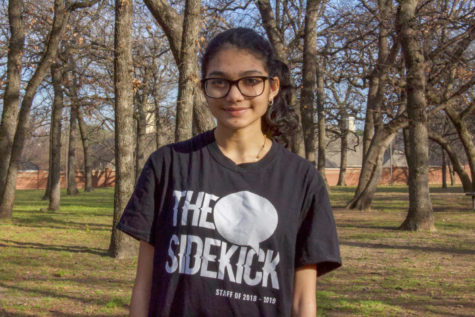 Shriya Vanparia, Staff Designer
Shriya Vanparia is a junior and a first year staffer on The Sidekick. In her free time, she loves to draw, paint and listen to music. With comments and...