Student entrepreneurs selling trendy clothes on the cheap
Fashion has always been part of 2018 Coppell High School graduate Macy Kincaid's life, and now she has a business to profit from this passion.
It began with an interview at the World Trade Center in Dallas that allowed Kincaid and CHS senior Kyla Freeman access to high-end clothes on wholesale. With this advantage, they came up with the idea of starting a resale business called Vie Free. First they buy clothes, then they sell them for what customers consider to be discounted prices.
This is not Macy's first experience in the fashion industry. She had previously managed a more informal fashion resale Instagram page called Macy's Closet.
The girls spent much time into choosing Vie Free as the name, with vie meaning "be" in French.
"Vie Free, for us, was a message of freedom," Kincaid said. "Freedom in your style, size and the person you want to be. We wanted to have some meaning behind it. We don't just want to sell clothes and have that be the end of it."
As Vie Free took off, Kincaid and Freeman gathered their old clothes and their friends' clothes to sell. They even went to thrift stores, buying cheap pieces of clothing and adding their own little touches to them for a refreshing look.
On their Instagram page, viefree_, they announced a grand opening on Nov. 17 for people to shop at Kincaid's house. The turn out was similar to the slow, lazy Sunday when it happened – a norm for any starting business.
"We obviously weren't expecting [business] to be booming the first time. That takes time and it really can't be rushed," said Kincaid, "Every person that came to the sale bought something, so I would say that's a good start."
Vie Free underwent a slight change in management when Freeman decided to take a step away from Vie Free and focus on other important aspects of her life. CHS junior Hannah Cechin stepped up and became Kincaid's new business partner. Now, the goal is to put up an online store and start making their own clothes around May. They want to sell all types of fashion, from vintage to edgy and "boho" to girly. At some point, they would even like to sell men's clothing.
"The hardest part about starting a business is advertising it. Well – it's not too difficult because of social media, but getting people to actually come out and buy our clothes is really hard," Cechin said.
Throughout the journey, Kincaid and Cechin are thankful to be able to acknowledge the unending support from their friends and family. Whether it be a few more helping hands or simply active and supportive customers, the two girls are reinforced by the people in their lives.
"They're doing really well," said CHS sophomore Sarah Kamel. Kamel played an important role in the early days of the business by helping the girls buy, modify and sell their clothes. "They've come a long way and I think their determination and attitude will help them go far."
As they progress, Kincaid and Cechin have decided to donate a portion of their profit to a charity of their choice that they have yet to look into. They are hoping to have the cause set by spring when they expect business to flow in a little steadier. They have not made much profit, but they hope that will change as the new year begins.
Kincaid plans on pursuing a fashion-related career in college. She hopes to set up a boutique in Arkansas, an idea she got from a successful Arkansas-based boutique called RiffRaff initiated by a high school student. If all goes well, she'd even like to make a clothing line out of it.

Hang on for a minute...we're trying to find some more stories you might like.
About the Contributors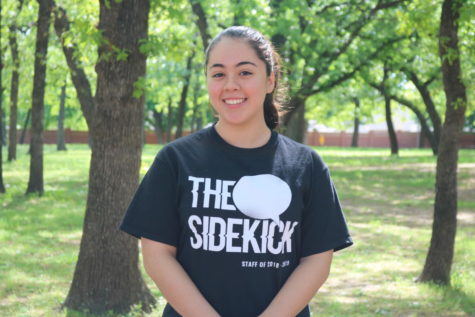 Camila Villarreal, Staff Writer
Camila Villarreal is a staff writer on the Sidekick Newspaper and the definition of an old soul. Mention Paul Anka or Men At Work and Camila will ramble...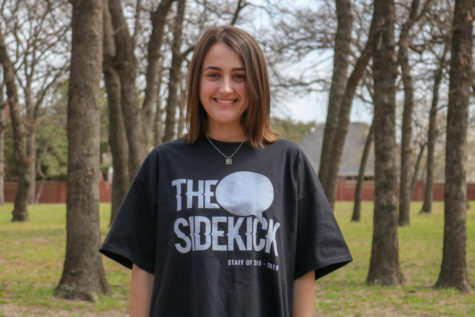 Bren Flechtner, Photography Editor
Bren Flechtner is a senior and third year staffer on The Sidekick. In her free time, she enjoys sewing, taking photos and spending time with friends...