Everybody has a story, this is Mia's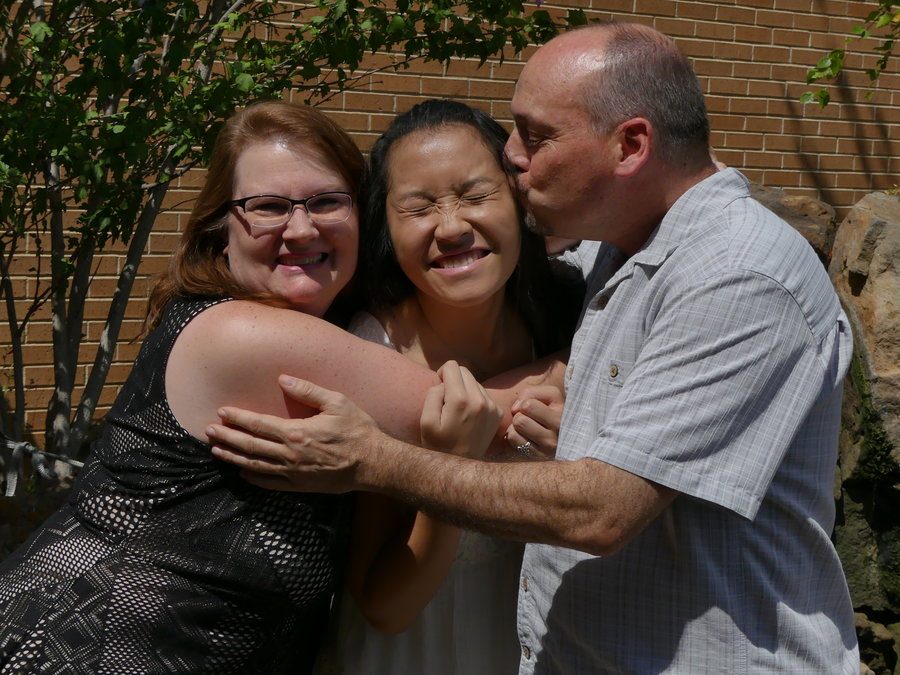 From a very young age, Coppell High School senior Mia Hermans's life was special, from the moment her parents picked her up from China and brought her to Coppell.
Her parents adopted her from the Chinese city of Maoming from an orphanage through a program in their church. Her mother and her father already had her brother, Zak, but they wanted to complete their family by adopting a baby. Hermans has lived in Coppell her life since being adopted.
"I don't deserve her, but somehow God gave her to me as a daughter," father and assistant principal at Coppell Middle School West Bruce Hermans said. "She helps complete our family because of the joy and opportunity she brings to all of our lives."
Her relationship with her parents has only grown since then, placing importance on her devotion to family.
"Because I'm adopted I feel like my parents and I were put together for a reason," Hermans said. "Family, unity, and love have always been some of my bigger foundations. It's one of the reasons why I want to be a family counselor, to help others with whatever they're struggling with."
Since she was little, she has been a part of her church, DFW Church of Christ, where volunteering is a norm.
Her involvement with her church is the reason for her desire to be a family counselor. The team leadership job that she plans to be involved in mentors teens and focuses on them if they are going through hardships in high school.
"I love the feeling of helping people and family is really important to me and if I could help kids or teens get through some hard times that's what I want to do," Hermans said.
Her friendships have formed because of her ability to be caring and willing to help.
"Mia is someone that has grown to be someone that you can depend on because of her family and her beliefs," friend and junior Sara Beshai said. "Her being adopted makes her unique but it doesn't define the way she acts."
Another passion that has helped build friendships through her life is softball. Hermans has played softball since early elementary school. Her brother liked it so much so her dad thought it would be a good idea for her to sign up.
She has played for the CHS softball team since freshman year and her favorite part about it is the team and the chemistry that she has with the people on the team.
Although her daily life is not filled with the Chinese culture, she still tries to be immersed in it. Whenever there is an opportunity for a project Hermans always picks China. In her freshman year, she took Mandarin Chinese.
"I take these opportunities so I could learn about the culture and have that in my back pocket if I were to ever travel and so I'm not a weird tourist from America who looks Asian," Hermans said.
Hermans cannot imagine what a life in China would even look like.
"My adoption is an important part of my life. It has influenced me in the things that I have done because I felt abandoned even though it wasn't my choice," Hermans said. "It kind of shaped me and motivated me to find something or someone who would always be with me no matter what, that's just what stuck with me."
Hermans considers herself Chinese American. Even though she was not raised in the Chinese culture, she still identifies with her Chinese heritage.
Since she was adopted, she has not been back to China. In the future though, she wants to travel back to where her main roots are and wants to fully immerse herself into the Chinese culture while visiting. She hopes to possibly study abroad there in college or visit sometime in the summer soon.
"I would want to go back to China hopefully sooner rather than later," Hermans said. "It would be the coolest thing ever to go back to the place I was adopted from."
About the Contributor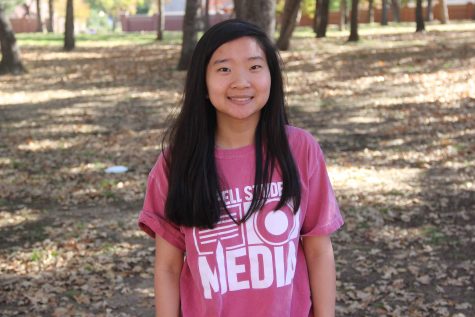 Gracie Blackwell, Business Manager, Social Media Manager
Gracie is a senior and third year staffer for The Sidekick newspaper. In her free time, she enjoys hanging out with friends, watching movies and traveling. With...