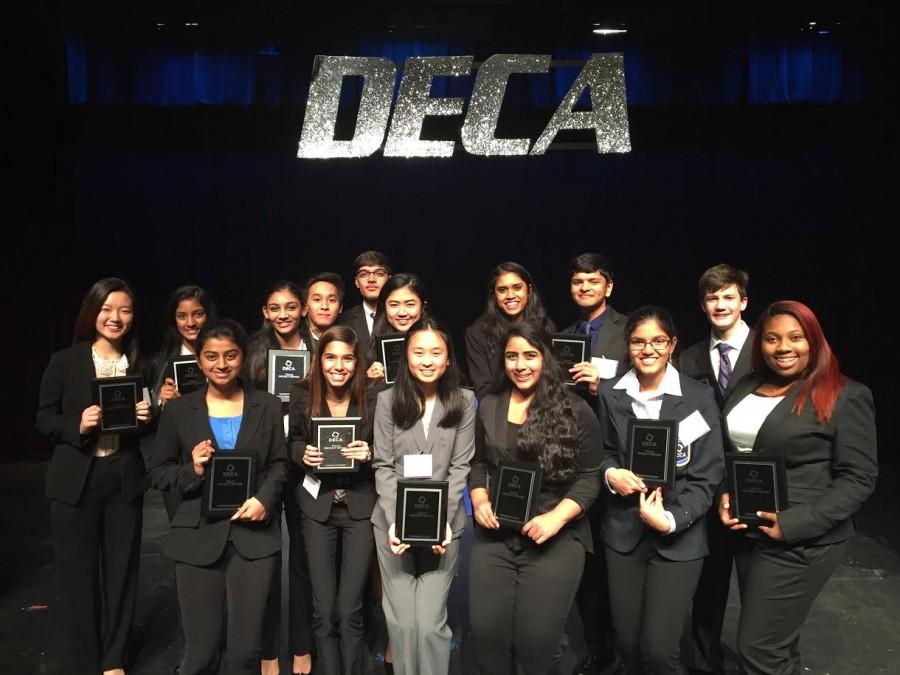 On Saturday, the CHS Distributive Education Club of America, also known as DECA, competed against other schools in Dallas County at North Garland High School to prove their skills of marketing and professionalism.

DECA is a business and marketing association for students who are interesting and learning more about the business world and competing to gain experience. Fifteen Coppell High School students participated.

Senior co-captains Sakina Daresalamwala and Sriram Palepu lead their team well, with all 15 members winning awards for their work in the competition. Not only have these students grown in their communication skills but, through DECA, they have become leaders for their school and team.

"I first joined DECA sophomore year and I wanted to join because I wanted to improve my communication skills," Palepu said. "DECA really has made me a better speaker and presenter."

Daresalamwala has only been in the organization since her junior year, however, her and Palepu have been partners since she has joined and strive to push their teammates to be great communicators and leaders.

"The kids put in hours practicing for their role-play events or writing up 30-page business proposals," Daresalamwala said. "There was a lot of effort put into showing the best side of [CHS]. [The] kids from Coppell are extremely driven and talented."

Coppell DECA adviser and sponsor Richard Chamberlain is in his first year at CHS. Chamberlain took over from Brandi LeBlanc and also teaches sports entertainment and social media marketing.

"What makes them special is their dedication to doing well on the test, but mostly their communication skills during the role play interview portion of the competition," Chamberlain said. "They are responsible students who show up to meetings and events on time and happy to work hard."

Their hope for the state competition is that each member advances to the International Career Development Conference (ICDC), which takes place in Nashville from April 23-26 at the Music City Center. The state competition, which will determine international entry, is going to be from February 25-27 in San Antonio.