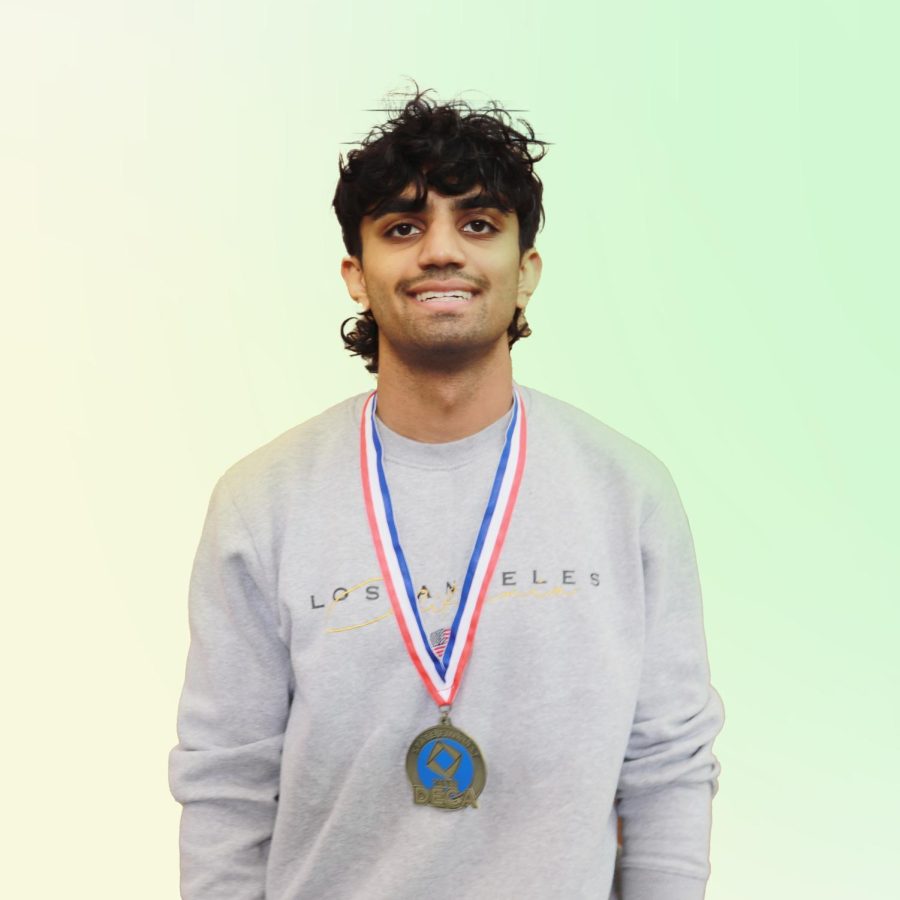 Dilan Patel: Confident
Whether playing the saxophone at Pennington Field in Bedford underneath stadium lights, dusting his hands before deadlifting, competing in financial consulting in DECA or serving the Coppell ISD community on the school board bond committee, Coppell senior Dilan Patel radiates confidence.
"I have an ability to lead a group of people just because I have confidence within myself," Patel said. "I also have patience and poise. That's how I like to lead. I like to be more laid back and let people make mistakes first. I like to make mistakes, that way I'm able to grow. I think that the biggest part of who I am is just figuring things out on my own." 
During the marching season, Patel splits his time between working towards qualifying for DECA's International Career Development Conference (ICDC) as well as perfecting his choreography and music. Outside of school, Patel power lifts and enters state and national–level competitions.   
"I am really focused on growth rather than being perfect all the time," Patel said. "I was an immature freshman who slowly grew up and learned what it means to be a senior in high school who represented more than just yourself, but the community and the people around you." 
Patel's hard work paid off as he helped the marching band place eighth at the UIL State Marching Band competition. He qualified for ICDC in his junior and senior years of high school and was named the District 11 President, the first at CHS in seven years. Patel hopes to work in big tech between the intersection of business and technology. 
"I really want to work on the forefront of innovation, and really just bring that change to all parts of the world, especially in developing countries," Patel said.
Follow Angelina (@angelinaliiu) and @CHSCampusNews on Twitter