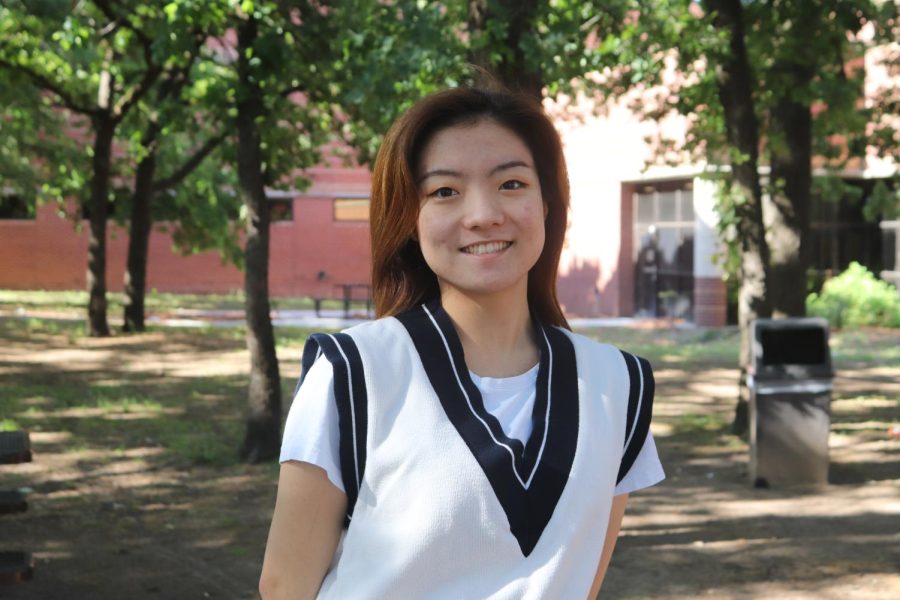 Ayane Kobayashi
A labyrinth of technology covers the heads of stressed out staff members, clicking away furiously at their computers. It's off the floor (OTF) day, and the tension could only be cut through with a knife. Stepping into this environment was disorienting, considering how calm D115 usually is. 
As my chest started to tighten, I looked around the room for any sort of guidance. I tried to catch the idea of the few staffers I knew, but no luck. I'm about to give up when I make eye contact with a girl across the room. Ayane smiles and waves her hand, beckoning me to come closer. Me? I look over my shoulder, convinced that it wasn't me she's looking for. She laughs as I make a beeline towards her. Instantly, I feel the most comfortable I have been in this room.
I joined The Sidekick in junior year. Since I didn't attend the summer boot camp during the summer, I had no idea what to do. I didn't want to admit that I knew nothing and no one noticed; except for Ayane. On an OTF day as everyone was busy, she looked right at me. It was like she saw my struggle to fit in. Talking with her was why I came back to OTF days.
Though I still don't know everything about The Sidekick, it's clear to see how important Ayane is to the program. As the staff cartoonist, she is the director of all things cartoon and drawing related. Ayane always helps me without judgment.
She has made the program better through her calm demeanor and positive attitude. I knew nothing about designing for The Sidekick; the process, the editing, the drawing, any of it. She was the one to teach me and I'll never forget how kind she is.