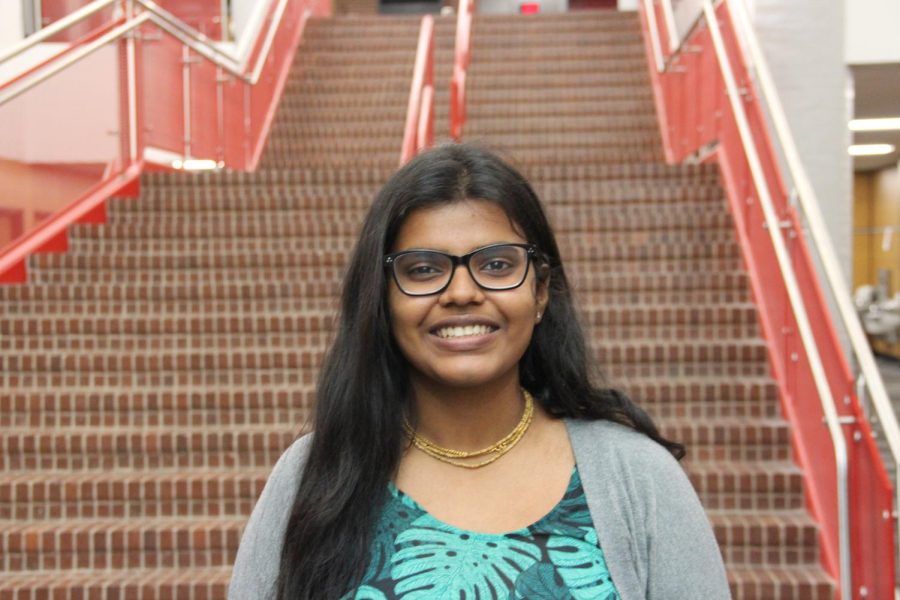 Shravya Konatam
Why did you decide to apply to joint admission programs? Did you apply to other BS/DO or BS/MD programs? 
I chose BS/DO programs because I feel like I received inspiration from my mother. She pushed me in that direction, and knowingly or unknowingly it is a fact that it's very hard to get into medical school as an international student. The acceptance rate is less than five percent. I am not going to be an international student for long because I am going to get my citizenship soon, but it's safer to have something that gives you a direct shot at your goal. I was like 'OK, it's probably very competitive to get into one of these programs but I will try.' I did apply to Nova Southeastern, which is a BS/DO program which is a little easier to get into. But there's a lot of competition because a lot of people want the guarantee that they are going to medical school. I also applied to Stockton University/Cooper Medical School of Rowan University. 
When did you realize that you were interested in medicine? Was it something you always wanted to do? 
There was never a specific thing that changed my perspective like 'I want to become a doctor.'It's just an accumulation of my work. I have been around people that were sick, and I went to the doctor's office. A lot of people say that they are intimidated when they are at the doctor's office. Mainly I think I found a sense of comfort and peace and I am grateful that I have had doctors like that. I just like the hospital environment. Everyone cares for you and everyone wants you to get better. I was never scared of that environment. They just trust you with their lives. There's a saying that's like "doctors are after God," if there's someone that you could trust completely, then it's a doctor. 
What aspect about medicine compels you to pursue it? 
I feel like you have so much knowledge and you have the ability to make an impact directly. I like talking to people, it's just the fact that I can give the same reassurance that I would want for myself.
Do you think there is a stigma around osteopathic medicine? 
I've heard from several doctors that there's not really a difference mainly because you do USMLE exams which are for allopathic medical schools and COMLEX are the exams osteopathic students take. There was a merge in 2020 that was similar regardless of whether you did MD or DO. I know that if you are going into more competitive specialties, there's a lower match rate for DOs. I want to be in primary care or general surgery, so in that sense I don't see a significant disadvantage for me. 
What was your reaction when you found out you got into the program? 
The person called my dad first because I put my dad's phone number. I came back from school and I tried to call the person because he was supposed to tell me if I got in or not. And he didn't reply. The next day he called me during school. I was like 'OK, I need to take this call because I saw Fort Lauderdale and this is important.' I kind of expected it because Lily's was weak before and she told me that they congratulate you, and if you don't get in you just get an email. When they called me I kind of expected it. I was just grateful for everything. 
Is there anyone that inspires you to pursue a career in medicine? 
My mom and dad pushed me towards medicine. Not because they want to see me as a doctor or something like that, but because you can be the person that helps someone. You can be the person to make that change in someone's life and give them that reassurance. My dad had spinal surgery and it was just very frightening for us when we were kids and going around to several hospitals getting multiple opinions. They want me to be the person that helps that family and gives them that support and comfort. They know that I could do it. It was a convenient match that they wanted me to be a doctor and that I liked science. 
Since the program is a 7-year accelerated program, will this be an advantage or disadvantage to you? 
I would say even if I didn't get into the program, I would try to finish my bachelor's degree in three years because I wanted to accelerate because I am already coming in with a lot of credits. It would have just played out that way. I want it to be accelerated because the college experience is important, but the longer I wait to reach my goal, the more stressed that I have to do more things. My journey starts from there. This is a transitional phase for me. As long as I am not too stressed out, I am fine with it. 
Do you know anyone that is currently in a BS/DO or BS/MD program? 
I know of some people and they told me that there's nothing more rewarding than knowing that you have a medical seat. I've heard that for some programs they don't even guarantee a seat. They just give you preference. For this program, they guarantee a seat if you have an MCAT score of 502 which is in the 75th percentile. You can pursue any major. And there's no restrictions, you can apply to other medical schools. It's not binding. There's so many advantages with this program. 
What are you most and least excited about  with respect to the BS/DO program? 
I am doing my major in business of health, so I am excited to see how it plays out. I never really took any business classes but it appealed to me because it's outside just science classes. It talks about an aspect of healthcare that no one really talks about like how to keep the money in the hospital. I think that's exciting, but there are a lot of laws and policies which I am not looking forward to. Everything's mixed. Least exciting I would say is that I am extroverted but I am scared about how I come off and how I am going to perceive other people. I have to go to a new place and everyone is trying to make friends there and be the best that they can be. So you don't really know what they are. Not having my parents, I have to do everything on my own. 
What advice would you give to other people willing to pursue a BS/MD or BS/DO program?
For international students, immigrants and other people that are born in a different country, you have a severe disadvantage in the fact that Texas medical schools don't accept immigrants. You need to be a U.S. citizen or a permanent resident. Make sure that you look at your options. I never expected to go out of state. Even though it might be difficult, in the long run it might be more beneficial for you as a person because being in a BS/MD program you are not worried about the application cycle for medical school. There are so many people that apply two or three times and are still not picked. If you are passionate and you know that this is what you want, then there's no harm in getting in and being focused and set on the passion of yours. If you are not sure, then don't do it because it could be binding. If you are scared of blood and things like that, if you think it's gross, that's OK. It took me some time to get over it. You don't have to completely like touching blood. If you know deep down that you can overcome it, if it means that you will save a person or if it means that you can put a person at ease, then do it. Eventually this resonated with me: the first time you do something, you are probably scared of it, like watching a horror movie, the first time is scary. Once you start watching more horror movies, you will eventually get used to it. Everyone can adapt to a situation, you don't need to be afraid. 
If you could describe the field of medicine in one word, what would it be and why? 
Service is the one word. People say that doctors deserve to work longer hours because they get paid so much, that's just part of their job. I don't think people do it for the money, it's mainly to see the other person happy and be in comfort. It's a field where you can treat them through preventive care or surgery or things like that. If you are service oriented then you will be successful.