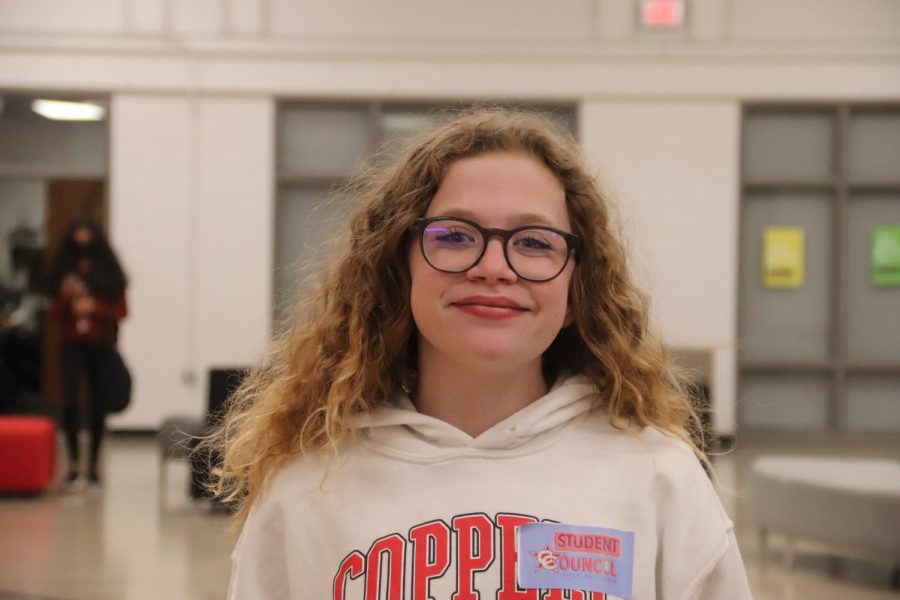 CHS9 Student Council Historian: Erin Donovan
In September of last year, CHS9 student Erin Donovan was announced as the Student Council Historian. With an interest in social media and teaching, Donovan took on this role to impact her peers. Along with being Student Council officer, Donovan works in a Chick-fil-A leadership class, plays tennis and draws digitally and 3D.
Has COVID affected your experience of being a freshman?
There's a lot of people wearing masks, and I wear mine too. So, it changed some aspects [of my life]. 
Is high school what you were expecting?
Not really because there is much harder work than I thought there was going to be. But there's also new people, so I've made a lot of new friends. My favorite class would probably be principles of education , and math is definitely harder. 
Have you ever been in any other leadership positions?
I am in Chick-Fil-A leadership academy. [In Chick-Fil-A leadership], we do projects. We have our Impact project coming up [called] Impact Through Action. My sister did it (Chick-Fil-A leadership) when she was in ninth grade. And I really wanted to do it too because I was at one of her meetings one time, and it just sounded really fun. I have done two other positions. In 7th grade, I was the StuCo Parliamentarian and in 8th grade, I was the StuCo Secretary.
What convinced you to run for historian?
Part of it was [because] of social media. As [StuCo] historian, I make videos of events we host, like the student versus staff volleyball game and post pictures of things we do. I am good at technology, and I really liked making an impact in my school. 
How did you find out you got the position?
[I found out through] the announcer over the speaker. I was very excited, and the first thing I did was text my mom and tell her that I [am the] historian. Some of my friends were in that class, so that was really nice. 
Explain what it means to be a historian in three words:
Fun, challenging, and different. When I had a [StuCo] position, it didn't involve social media. So this is very different and new for me. But, it's also really fun. I am responsible for taking pictures of events. 
What's been the most rewarding experience of a CHS9 historian so far?
It's helped me come out of my shell. I was very quiet and scared. The way you have to present [during meetings] has helped me overcome that fear. We have monthly Student Council meetings, and we have 100 plus people. [When I get nervous], I try to focus on one person and try not to overthink it. It's probably someone that I know. 
How do you manage being a Student Council officer and a high school student?
Usually, I make a checklist of things I need to do. And if I overwork myself, I take a step back and think about what I need to do. Sometimes I'm not organized, and sometimes I'm super organized. So, there's really no in-between. 
Any goals for Student Council this year?
I hope to make a big impact in our school and keep all the promises we make. Our goals are to serve our community and school, make a difference by leadership and Student Council members and have school spirit. 
Would you have any words of advice for people interested in applying as officers for Student Council?
Try and focus on one thing that you really want to accomplish and put it in the video. [Also], try and ensure that your video is about helping others. 
Follow Anushree De (@anushree_night) and @CHSCampusNews on Twitter.