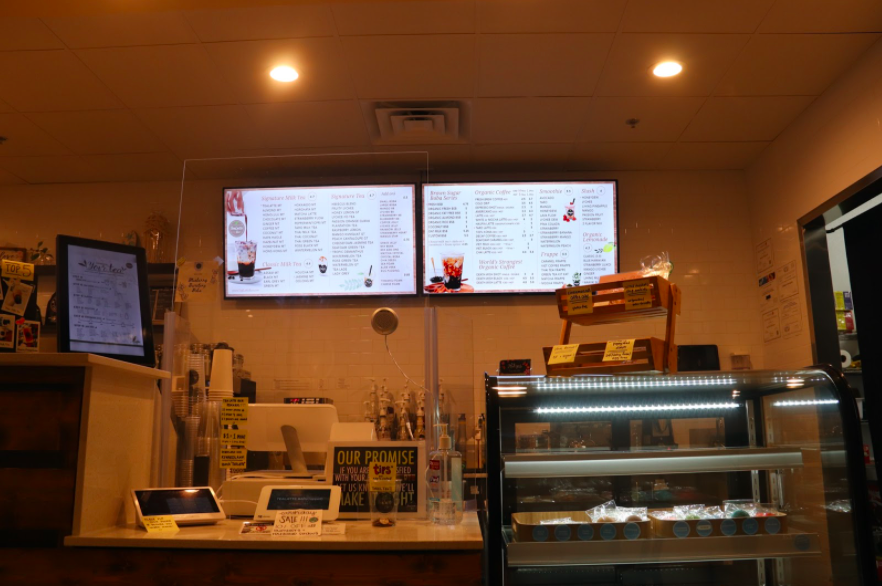 Best place for a sweet drink: Tea Latte Bar
Assam milk tea, freshly brewed coffee, thai tea frappes, Waikiki sunset lemonade, mango smoothies and rose green tea. These are just a few of the several options TeaLatte Bar offers for their customers. 
Opening on Feb. 11 at 110 W. Sandy Lake Road in Coppell, TeaLatte Bar has been the destination for several individuals when they crave a sweet, refreshing drink. 
"I was actually surprised by how extensive the menu was," Coppell High School sophomore Sruthi Lingam said. "They had organic [drinks], all types of coffees, smoothies, frappes and so many different ad-ons – more than your average boba place."
In order to ensure customers are receiving fresh, quality drinks, TeaLatte Bar implements different strategies when making their drinks to maintain customer satisfaction. 
"Other tea places are brewing big bags of tea and then putting it into a container," employee Shawn Kim said. "Then, whenever a customer orders it, they are getting the tea from the big container that could be sitting on the shelf for maybe six hours [or even] for entire days. We, [however], are utilizing teapresso machines, so we are able to serve fresh brew for every single [customer]."
Distinctive characteristics, such as the use of the teapresso machines, result in greater preference for TeaLatte Bar over other sweet drink locations. This, in addition to their large menu with numerous ad-ons, attracts many customers. 
"When I go there, I either get the normal milk tea or this fun drink called the green tea KitKat," CHS junior Sushruti Vasireddy said. "Those drinks are really good because they are sweet and they have that authentic taste; it actually tastes like tea."