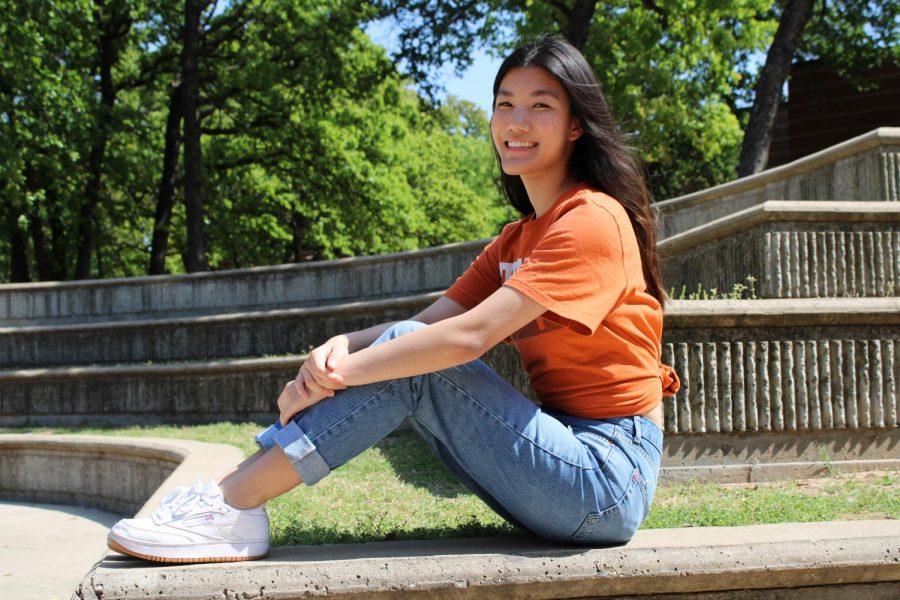 Christine Xu
What does it mean to you to be in the top 10?
Being in the top 10 is something I've always thought about. You get recognized, and you're just like, "Wow, I really made it." This has definitely made me feel really good, and it was a great achievement to see all the work I put in [and] all the studying throughout high school pay off.
Do you have any advice for students who want to be ranked in the top 10?
You have to do it for yourself. I know a lot of people, when they think about getting good grades, it's not necessarily because they want to, [but] because they want to satisfy their parents or show their parents a good report card. If you genuinely care about your education and want to study hard and get good grades on your own volition, then that is going to motivate you to do the best you can in school. You definitely need to be very self-motivated and know that, if this is what you want, it's for yourself, not for anyone else.
Looking back over your high school years, is there something you wish you could have told your younger self or something you wish you would have done differently?
What I think a lot of the ranked people and just top 10 people can relate to is we tend to stress over the little things. If we did particularly bad on maybe one math quiz or something, we would stress over it like our entire life was ending. It seriously did not matter that much. If you do bad once or twice, it will not affect you in any way. Not stressing over irrelevant things is important because [doing so] adds more pain in your life unnecessarily.
What is your favorite high school memory?
I enjoy being in IB, because it's a small group of people. Especially if you get to know the people or you're already friends with them, it's really nice, because you have classes with basically the same people. When you have this tight knit community you enjoy being around, you guys can stay together and do homework together. That's definitely been my favorite memory of high school.
Would you change anything about your high school experience?
I definitely enjoyed it. The one thing [I would change] is my social life in general, because I guess a stereotype – or maybe even the reality – is in order to be ranked higher, you have to study all day. If you find balance in your life, you're able to manage your time properly between studying and doing homework and going to hang out with friends and having a good time. Because my time management wasn't the best, I would always flake on people or not go to events when I probably could have if I just managed my time better.
Follow Trisha (@trishatluri) and @CHSCampusNews on Twitter.