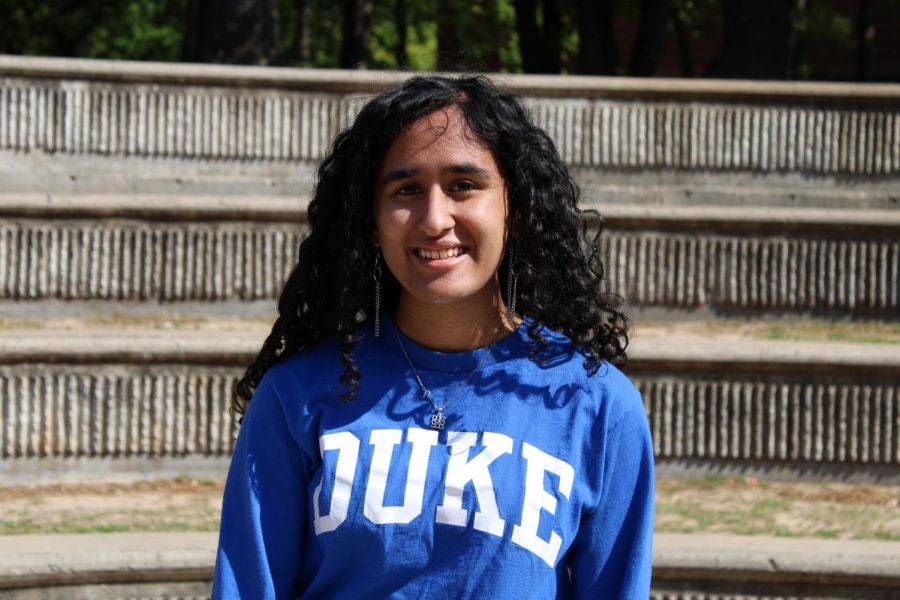 Anushri Saxena
What does it mean to you to be in the top 10? Is it a goal you have always had?
The overall goal was to do well in school. I don't think I placed a ton of emphasis on my rank, personally, so it came as a surprise.
Do you have any advice for students that want to be successful?
It's important to make time for things that you're interested in, both for coursework and for extracurriculars. High school is a time to explore. You should focus on yourself. Your own personal growth and your decisions about your courses and whatnot, should be informed by what you want to do and not everything you do has to go on your resume. So the primary focus should be exploration and growth at the same time. It's very possible to take challenging classes, but still take the taking classes that you are interested in.
Looking back over your high school years, is there one thing that you wish you realized earlier?
Being adapted to whatever you've been given is important and it's a good skill. For high school, management is a big thing and it would have been helpful to have.
If you could redo high school, is there anything you would change?
Overall, it's been a satisfying experience. I would say some of the most rewarding experiences in high school would be the things that I didn't expect to happen and the things that happened because I kind of took a risk or pushed myself to do things that were outside of my comfort zone. So opportunities that I've had, for example, marching band. I was a trumpet section leader for marching band and when I tried out for it, I was super hesitant about it because I'm an introverted person, so I wasn't sure I was fit for the role. I would just want to keep that mindset of being willing to try new things and giving myself the credit I deserve to, and think that I'm qualified for the same as I'm doing.
Follow Tracy (@AnhImTracy) and @CHSCampusNews on Twitter.