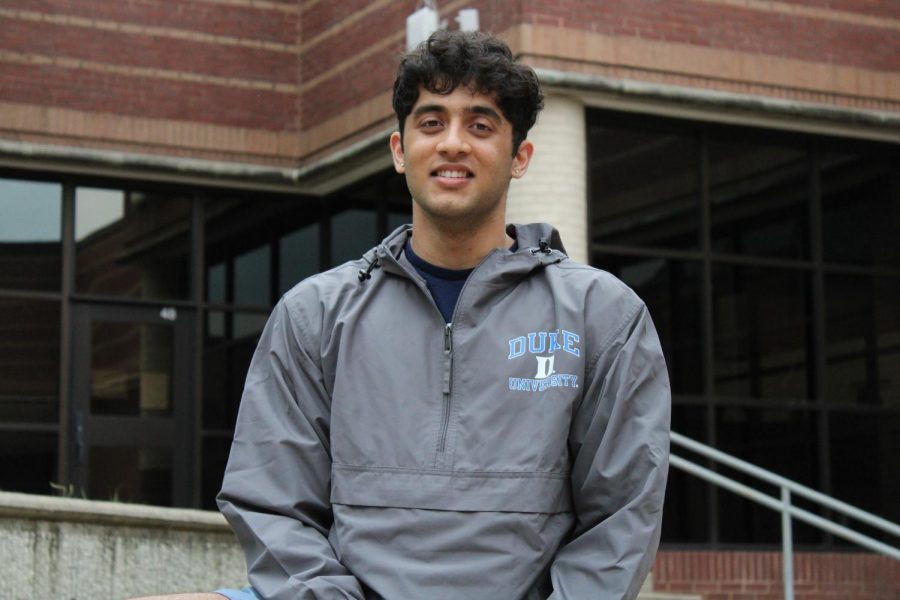 Neil Upreti
What does it mean to you to be in the top 10?
That's not a goal that I always had. But it's nice to see.  I wouldn't say it means that much because it's just a number, but at the same time, it quantifies your efforts. But it shouldn't be this whole thing you focus on for all four years.
What were ways you kept yourself motivated to excel academically?
My peers. At other schools, there's peer pressure for maybe drugs and partying, but at Coppell, there's a peer pressure for GPA. I know for sure if I went to another school district, I wouldn't have taken anywhere near as many [AP classes] as I did. The people around me made it seem like "Oh, taking APs is cool." Apparently, the number of [AP classes you take] here directly corresponds with how smart you are. 
What advice do you have for students that are aspiring to be in the top 10?
If you want to be in the top ten, I would say take as many APs as you can. You have to keep in mind that doing worse than an AP class is better than doing perfectly in a lower level course. But if your larger scale goal is to go to college and pursue personal interests of yours, I would say take some AP classes, but focus more on outside of the classroom stuff. 
 What advice would you give your younger self?
I would tell myself that it goes by fast. That's very cliched, but you don't really realize it until you look back. It does not feel like four years have gone by. I spent so much time focusing on grades that I was constantly stressed, so the time went by fast. But now that I'm thinking, the people who I sat by in the classroom, the people who peer pressured me into taking APs became some of my closest friends. Next year, I'm not going to be in the same classrooms and maybe not even the same state. So it's kind of depressing, I should have taken more time to make more memories with them. 
What has been your most memorable part of high school?
I would say when on the swim team, when they announced who the captain would be, my friend Cole Tramel and I, we both got captain. So that was kind of memorable, because we do a lot of stuff together. I've known him since sixth grade, so it was kind of funny to just see how we continue to intertwine. That was very memorable because it was unexpected.
Do you have any advice for younger students? 
Figure out what you want to do in life as soon as you can, because the earlier you start working towards that goal, the more successful you will be. I know it's kind of weird to go from having to ask permission to go to the bathroom to picking what you're going to do with your entire life. It's a daunting task, but you're smart people. You can figure it out so long term, it doesn't feel like you're just dragging yourself through something you hate, but something you're genuinely passionate about.
Follow Akhila (@akhila_gunturu) and @CHSCampusNews on Twitter.