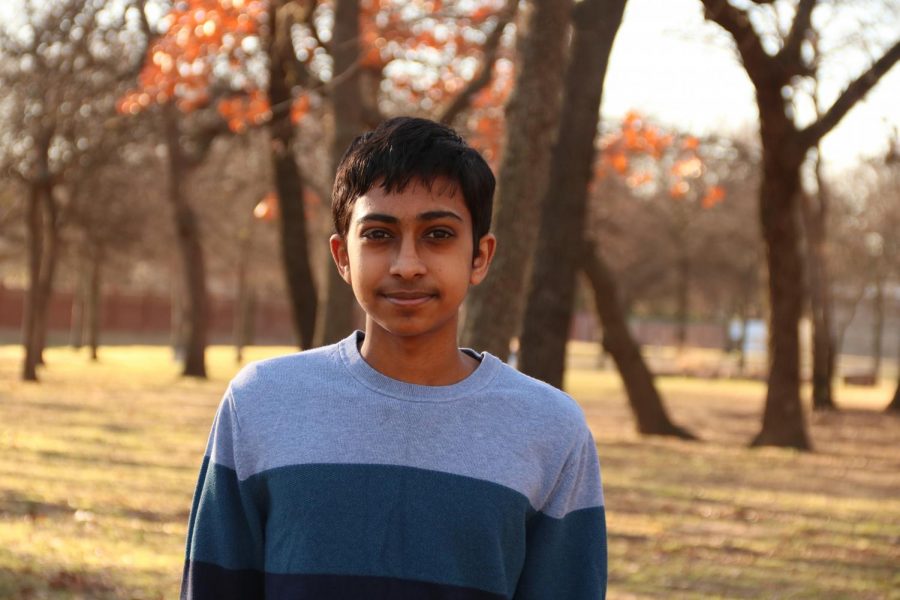 Abhinav Yarlagadda
CHS junior Abhinav Yarlagadda is the very first CHS EcoClub treasurer. Wanting to raise awareness for the simple things that people can do, Yarlagadda is set on establishing the club as one that makes genuine contributions to the community and school. 
Why did you run for treasurer?
It was mainly because I felt like I was more strong with my math skills, and I want to go into the finance field for college, so I felt like being a treasurer would give me good experience and allow me to practice those finance skills.
What has been your most rewarding experience?
When we know that we created some change and when we can directly see that change. For example, we do some water testing in  the EcoClub and we have this end of year presentation to the Coppell Nature Park Board. When we can actually present our findings to them and see that it's actually making an impact, that's the most rewarding thing. 
What is one thing that the EcoClub has done that you are proud of?
I would say the water testing. It isn't as simple as picking up trash, which anyone can do. I feel like actually going there, seeing the water levels and seeing all of the pollutants, that's actually making an impact.
What legacy do you hope to leave?
I want to establish the club and make sure that this isn't some club that just does something related to awareness and that we actually make a change at our school. [I don't want to make this club] where we just make flyers; I want it to be more than that so we can actually say that as an EcoClub member, we did something for the school that other EcoClub members can see in the future.
Follow @CHSCampusNews on Twitter.