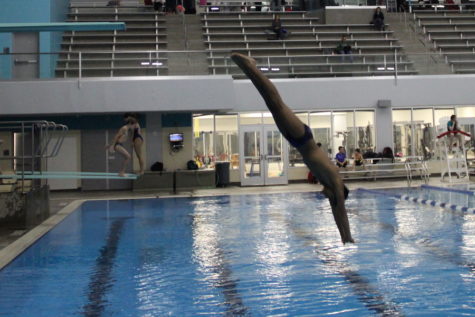 Lili Lomas, Executive Digital Content Editor, Sports Editor

December 12, 2017

Filed under Sports, Swimming & Diving, Winter Sports
Coppell High School sophomore Ethan Koshy has a section of Coppell sports reserved specifically for him. He is the only diver for the CHS team so he quite literally puts the "diving" in "Coppell Swimming and Diving". Not only does he uphold the name of Coppell diving but he repres...
February 13, 2013

Filed under Student Life
Story by Kristen Shepard Video by Cassidy Pickrell Five years ago when Health Science Technology (HST) Teacher Ray Pool realized Coppell families were struggling to meet ends, he started the Coppell Food Pantry, which is a confidential service that provides food to families who are struggling to...