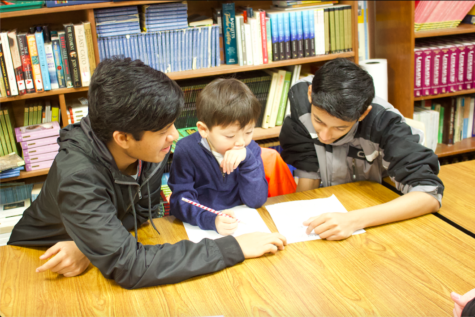 Christine Zacuai, Executive News Editor

December 14, 2018

Filed under News
Despite the boisterous and lively clamor, Coppell High School senior Sam Madhanmohan remains quiet.   "It feels like just yesterday," Madhanmohan said. Remembering his first-ever visit to CHS being the 'Holiday Wish Letters' field trip in kindergarten, Madhanmohan didn't realize th...
December 18, 2012

Filed under News Blog
By Nikki Dabney Staff Writer Today during second period the K4 class at Cottonwood Elementary visited Ms. Neal's senior AP English IV class to get help writing their letters to Santa. This tradition started more than 20 years ago when Mockingbird Elementary kindergarten teacher Maggie Meginnis...