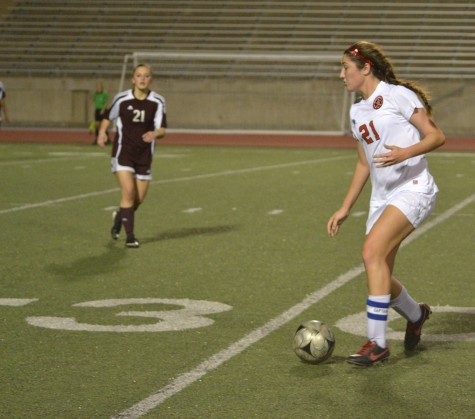 February 1, 2014

Filed under Sports, Spring Sports
By Mark Slette Staff Writer After fully controlling the game in the first half, the Coppell Cowgirls barely snuck past the Plano Lady Wildcats, winning 1-0. The Cowgirls, lead by junior forward Sarah King and junior midfielder Grace Vowell, came out with authority in the first half. With great p...
March 5, 2013

Filed under News Blog, Sports Blog
By Christina Burke Features Editor Coppell Cowgirl soccer coach Chris Stricker has recently announced information regarding the 16th annual Coppell Cowgirls Soccer Camp. The camp is held for young soccer players, grades five through incoming freshman, to work first hand with the Coppell High Sc...