Joseph Krum, Managing Editor

April 9, 2016

Filed under Baseball, Sports, Spring Sports
As he rounded first base, giving a first pump in the air, Coppell leadoff hitter and junior centerfielder Cody Masters watched the first pitch of the game fly well over the right field fence. Right when he hit home plate and was barraged by teammates, Masters tied the game up, and later tha...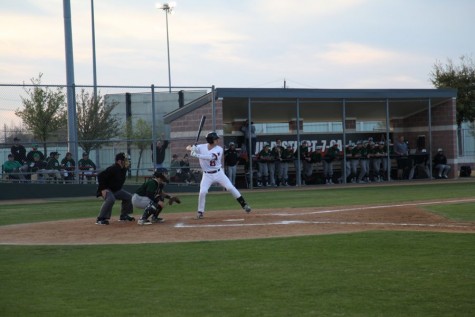 Marcus Krum, Sports Editor

March 23, 2016

Filed under Baseball, Sports, Spring Sports
It was John Kodros' game. With the wind swirling at the CISD Baseball/Softball complex, the junior starting pitcher threw a gem for the Cowboys, throwing six innings and allowing only a single hit as Coppell (17-0, 3-0 District 7-6A) squeaked out a 1-0 win over rival Southlake Carroll (9-5, 0-1). ...