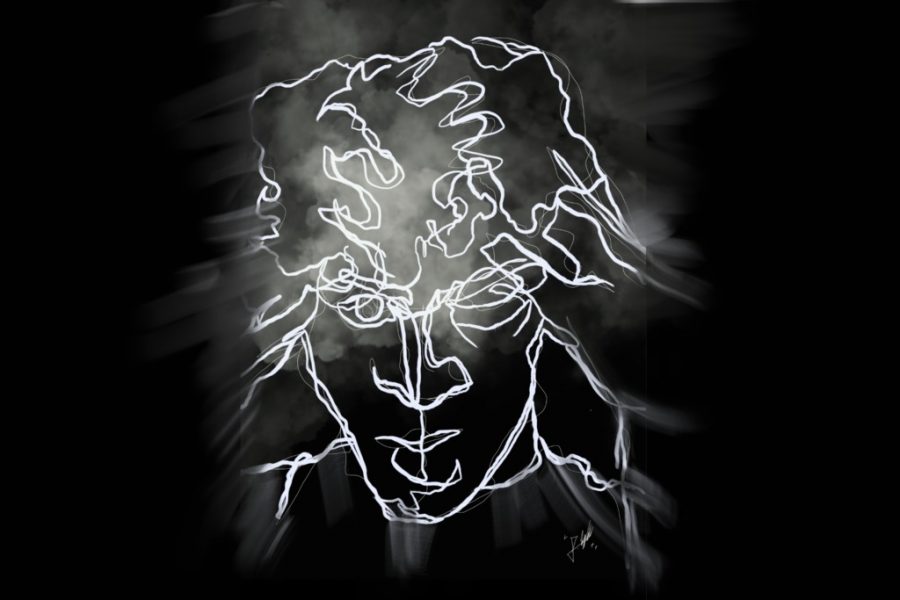 Josh Campbell
For six months, America has waited for the disaster of COVID-19 to be over. For six months, the steady rhythm of our daily lives has been warped and tampered with. We have locked our doors, closed our windows, and shifted our lives to an alternative state of existence.
It goes without saying that no one was prepared to make the changes we have gone through. Especially not adolescents, who are cursed with knowing just enough about everything to become stressed about anything. 
When toilet paper and hand sanitizer began flying off the shelves, I remember seeing the tense look on my mother's face and feeling that if she looked that way, I should too. When the headlines on every news outlet began talking about crisis after crisis, I felt the weight of the world press down a little harder on my shoulders, just enough to send waves of anxiety throughout my entire body. 
I fell into a depression. And according to medical experts, I'm not the only one. 
"My mom had just lost her job because of COVID-19, and soon after that we came to find out that my dad caught the virus," CHS senior Mia Requenez said. "It broke me. I sat in my room and couldn't talk to anyone for weeks because I felt so much stress. I couldn't believe people were still going out while I was at home wondering if my family would be OK."
Since the start of the worldwide crisis, over 42% of Americans have reported a decline in their mental health. Racial and ethnic minorities are reporting noticeably higher levels of emotional stress due to COVID-19. People are anxious, depressed, worn out and looking for solutions, which in turn spotlights another issue that has been making headlines since before lockdown began. 
Mental health services are not easy to afford. They are often considered a luxury rather than a necessity. Although the reasons are unrelated to COVID-19, it's a societal consequence of not regarding mental health treatment as something that requires easy access by all. Approximately one in five teenagers suffer from one or more mental illnesses. Prolonged isolation can make the symptoms and consequences of mental illnesses a lot harder to cope with and much more difficult to ignore. Even adolescents who do not suffer from a pre-diagnosed condition can find themselves experiencing depression, anxiety, obsessive compulsiveness and even trauma. The odds are not in our favor. 
"I fear the long-term effects of being away from people," CHS Health Science Theory teacher and ER nurse Martha Eitelman said. "I was a teacher at Lewisville ISD last year and I had three different students contact me telling me they were going to hurt themselves. I had former students reach out to me and tell me this situation was too much for them. It's alarming."
Because daily life has been impacted so severely, this can tamper with more than just someone's mental health. Relationships can be severed or harder to manage, academic performance can take a turn for the worst and the risk of developing eating disorders or abusing substances such as drugs or alcohol increases. 
We are living in a fragile time. Parents should pay special attention to their own mental health as well as the wellbeing of their children. During lockdown, domestic abuse situations seemed to have worsened. Acknowledging when it is time to get help is the best way to help other people. When personal issues begin putting the lives of others in danger, that is when our actions become inexcusable, and initiative needs to be taken. 
Teachers hold the special responsibility of being as open-minded and understanding as possible. Not every situation can be easily explained, and not every kid wants to open up about what is going on behind closed doors. 
"Working from home is not my dream life," Coppell High School Health Science teacher Jennifer Bullock said. "Trying to balance my home and work life is not easy. The healthiest thing you can do is keep making connections with people and find new hobbies to keep you entertained."
I'm in high school. Going out with my friends and getting to see other people is what my life looked like until I was forced to curl up in my room day after day. The depression and social anxiety I developed was unbearable, and poisoned every thought I had about anything. Constantly being bored drove me to eat my emotions and I gained weight, making me even more depressed. I felt pathetic, and probably would never have improved had I not had the right support from my friends and family. Not everyone is so lucky, and therefore all of us need to look out for each other.
While we have given our full attention to COVID-19 statistics and wishing a vaccine would come sooner rather than later, a second villain has arisen to weaken us all and has reigned for far too long.
The depression epidemic is here. Tread carefully.
Follow Camila Villarreal (@fliipthewriter) and @CHSCampusNews on Twitter!