Choosing college in a click
Virtual fair provides important info for prospective students
Tracy Tran, Photo Assignment Editor
September 18, 2020
On Thursday evening, Coppell High School and the Texas Association of Collegiate Registrars and Admissions Officers (TACRAO) hosted Virtual College Fair with representatives from more than 100 colleges and universities.
"It is a new way of us doing things," CHS counselor Laura McMillin said. "Families can talk to colleges quicker than they can in person. They can find the information faster, do a virtual tour to get the idea of what the college looks like so it is a lot more efficient use of time."
From the first week of school, CHS counselors have worked with TACRAO via emails and Zoom calls to schedule sessions for CISD students. During the Zoom sessions, students can have access to chat functions or ask questions directly to admissions counselors.
"I miss traveling a lot [and] the opportunity to talk to people face to face." University of Richmond Vice President for Enrollment Management Stephanie Dupaul said. "When you're in an [in-person] college fair, people see the name of your school and they'll just stop by so you have a chance to have more spontaneous conversations with students. We're not seeing as many students who stopped by on the internet. We're missing that face-to-face time and the chance to find out more about you while you're finding out more about us."
During the sessions, admissions counselors help students learn more about the student life and basic information about colleges.
"I enjoy [connecting] with students from the entire state of Texas all at one time," Mississippi College DFW Regional Admissions Counselor Arleigh Seymour said. "That's been really cool just to get to connect with students in that way, despite the physical distance that may be in between people."
Some tips from admissions counselors for students when attending college fairs is to do research and ask questions.
"Virtual colleges [fair] allows for us to stay connected with a larger group of students,"  University of Texas at San Antonio DFW Admissions Counselor Alaysia Moore said. "The best thing for students to do during the virtual fairs is to build your college repertoire. This is a chance to take and gather as much information as possible and compare what schools meet your needs."
There will be more upcoming sessions at the virtual fair until the week of Nov. 20. Students can visit TACRAO website for recorded presentations or upcoming live sessions with admissions counselors.
Follow Tracy (@AnhImtracy) and @CHSCampusNews on Twitter.
About the Contributors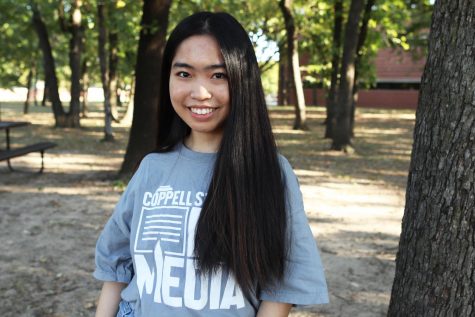 Tracy Tran, Photo Assignment Editor
Tracy is a junior and photo assignment editor for The Sidekick. She loves to spend quality time with friends, try new foods and volunteer. You can contact...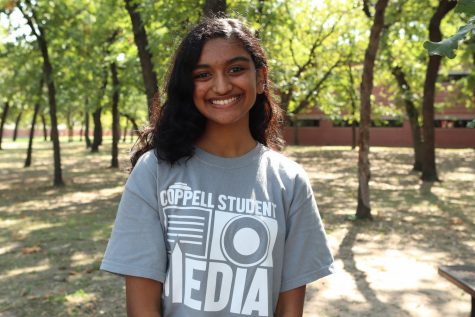 Sally Parampottil, Executive Editor-in-Chief
Sally is a senior and the Executive Editor-in-Chief on The Sidekick. While she's done just about everything possible on staff, she loves writing for sports...