Diggikar wears thespian mask, face mask for acting camp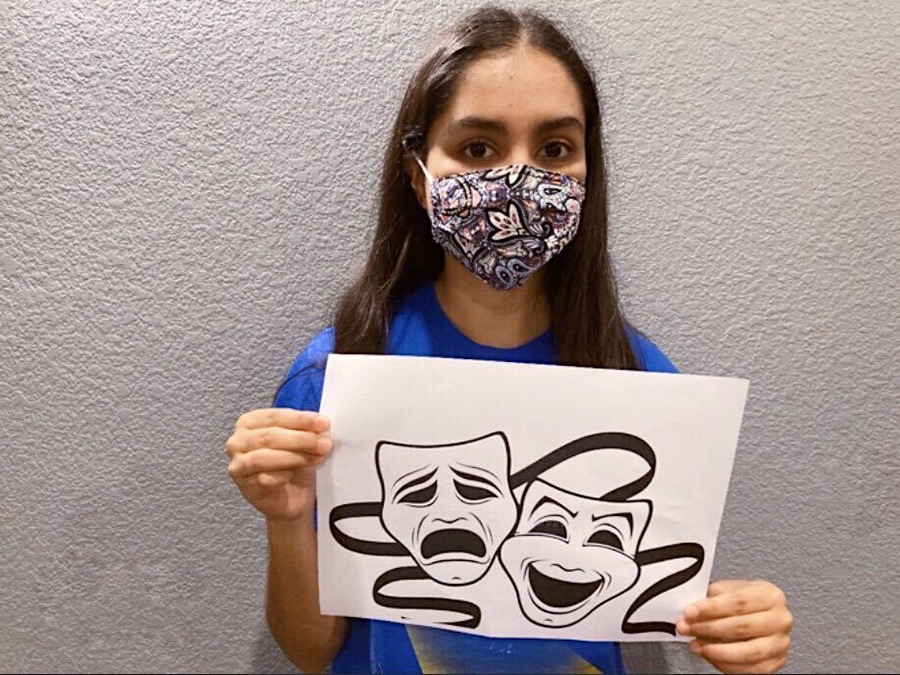 Over the summer, CHS9 student Nanditha Diggikar channeled her talent into creating an acting camp to raise money for children who lack access to education and basic necessities.
Diggikar worked through Vibha, a nonprofit organization that helps children in India who are less fortunate. The acting class costs $60 and all proceeds went directly to helping poverty-stricken children.
"The camp inspired me to teach other people and share my talent as well," Nanditha's older sister and Coppell High School junior Poojitha Diggikar said. "She inspires everyone around her with her passion, outgoingness and fearless attitude when it comes to trying new things. These qualities shine through her."
Starting in fifth grade, Nanditha participated in plays such as "The Lion King" and "Aladdin." She took theater all three years of middle school and continues to pursue and develop her talent. Nanditha is currently in Take One, which is the advanced theatre class at CHS9. 
Nanditha attributes the development of her acting skills and breaking out of her comfort zone to Coppell Middle School West theater teacher Frances Hazleton.
"The way Ms. Hazelton helped inspire me to help others who had a passion for acting, just as I do," Nanditha said.
Throughout her middle school career, Nanditha won various awards outside of school, she also competed in acting competitions such as first place in a poetry competition for Texas Renaissance Festival.
"At a very young age, she started exhibiting her confidence to talk to people and she decided to take a step further and focus that talent into theater," Poojitha said. "I'm really proud of her. I'm so happy to have seen her grow from a little kid who liked to talk to someone who is so confident that she can teach others to perform as well as perform herself."
As with most things, practice and drive are building blocks to success. Nanditha has continued to enhance and refine her craft to the point where she is able to share her extensive knowledge with others.
"Seeing the kids in my class improve gave me a sense of pride," Nanditha said. "I felt really happy when I started getting to know my students better because I could feel a bond developing between us. I think it's so cool I was able to help them become better actors."
Nanditha has connected to her students through their shared love of theater and the fine arts. Oftentimes a test of mastery is the ability to successfully teach others. 
"Nanditha is kind, organized and a good teacher," Flower Mound High School freshman and acting camp partner Tej Sathe said. "We helped kids who attended gain more confidence in their performance. Going forward, they will be better equipped to talk in front of crowds."
With Sathe's hands-on activities and Diggikar's skills and information-based lessons, the pair were able to collaborate and create a balanced system. Different types of teaching styles allow children to learn and explore things outside of their boundaries.
"Especially during [the coronavirus pandemic], it is hard to get access to education in the arts," Poojitha said. "Nanditha teaching children in the community gave many that initial exposure that is needed to develop passion for theater. It could also lead to someone becoming more interested in acting."
The camp could also create a domino effect and instill the love that Diggikar has for theater to develop in other kids who she has taught.
"I thought hosting acting camps would be something productive and helpful that I could do," Nanditha said. "I knew from personal experience that lots of kids were bored this summer because of the circumstances, and I wanted to do what I could to make some of these kids' summer more fun."
Follow Sapna (@sapnaamin6) and @CHSCampusNews on Twitter.
About the Writer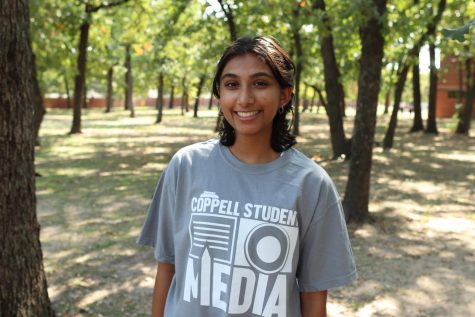 Sapna Amin, Staff Writer
Sapna Amin is a junior and first-year staff writer for The Sidekick. In her free time she enjoys spending time wit her friends, reading and drawing. You...