Hassman commits to UPENN, finds her way back to hometown
Throughout her life, Coppell senior Chloe Hassman has been surrounded by a family of runners that inspire her. She will leave CHS cited as an inspiration to the years below her.
On Aug. 22, Hassman verbally committed to attending the University of Pennsylvania for track and field and cross country. 
From the time she joined a local track club when she was 5 to when the Coppell girls team won the 2018 Class 6A cross country state championship, athletics have always been an integral part of Hassman's life.
Originally from Philadelphia, Hassman moved to Coppell during her freshman year of high school. While finding her own friends at CHS was difficult at first, with the support of her sister, 2017 graduate Rowan Hassman, she was able to find a community in the sports she loved: cross country, track and basketball.
"It was really hard and definitely a culture shock," Chloe said. "Sports in Texas are on another level, and I wasn't used to that. I hadn't really figured out who I was as a person yet, so I was dropped off in this completely new place and had to make friends all on my own."
Throughout her years at CHS, Chloe has accumulated not only strong relationships, but also numerous athletic achievements. Along with placing third at last year's cross country District 6-6A Championship, in which Coppell won first place, she also made the first team for last year's All District 6-6A team for basketball.
While she enjoyed her years in Texas and found a supportive community, while researching colleges, Chloe was drawn back to her hometown of Philadelphia. Her particular interest in UPENN was piqued by the strong track program, as well as academic competitiveness.
"I've always been drawn to the city and I love the East Coast," Chloe said. "The [Ivy League schools] are great because you know they're going to prioritize education and not let you get behind in the classroom. They encourage you to explore, take different classes and go out of your comfort zone."
Within CHS, Chloe has evolved to become a leader in the cross country and track program, her work ethic serving as an inspiration to many younger athletes.
"The younger kids watch her and are inspired because she works hard and it affects the team dynamic," Coppell senior teammate Natalie Fleming said. "It's not like she's just talented. They get to watch her develop and grow as she works hard and they try to follow that pattern."
To Chloe, building intrapersonal relationships within the team is vital to its success. Much of her motivation comes from her sense of commitment and responsibility towards her team.
"In order to be productive and successful, we had to be super close to each other and get to that point where we're running for each other and not just for [ourselves]," Chloe said. "It has to be deeper than that. Every time I want to give up, I look to one of them and I know I'm not going to do it."
Chloe's ability to be a leader as well as a team player is not unnoticed by her sister and teammate, Coppell junior Waverly Hassman, who credits her accomplishments to her team-focused mentality.
"She's so supportive and leads by example," Waverly said. "She doesn't think about herself first, and she always thinks about the team. If she's not feeling well, she pulls it together and thinks, 'I need to do this for the other girls on the team.'"
While Chloe is going to the College of Arts and Sciences and plans to pursue biology next year, athletics will continue to play a major role in her future.
"Running is her craft," Waverly said. "She loves doing it, she's talented, and it shows."
Follow Avani (@AvaniKashyap03) and @SidekickSports on Twitter.
About the Contributors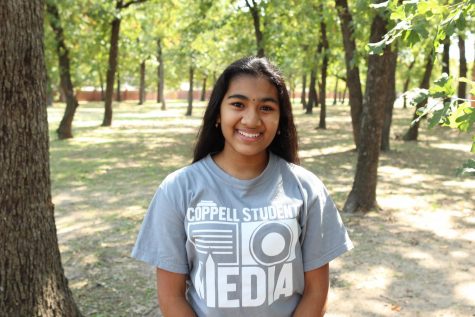 Avani Kashyap, Daily News/Assignment Editor
Avani Kashyap is a senior and the Daily News/Assignment Editor for The Sidekick. She loves animals and you can find her talking about her dog all day....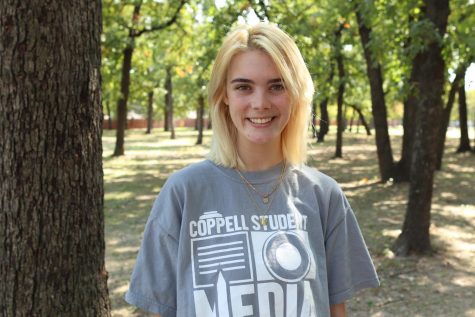 Lilly Gorman, Visual Media Editor
Lilly Gorman is a senior and visual media editor for The Sidekick. In her free time she enjoys shooting 35mm film. She has been playing bass guitar for...