District students return to campus, maintain health restrictions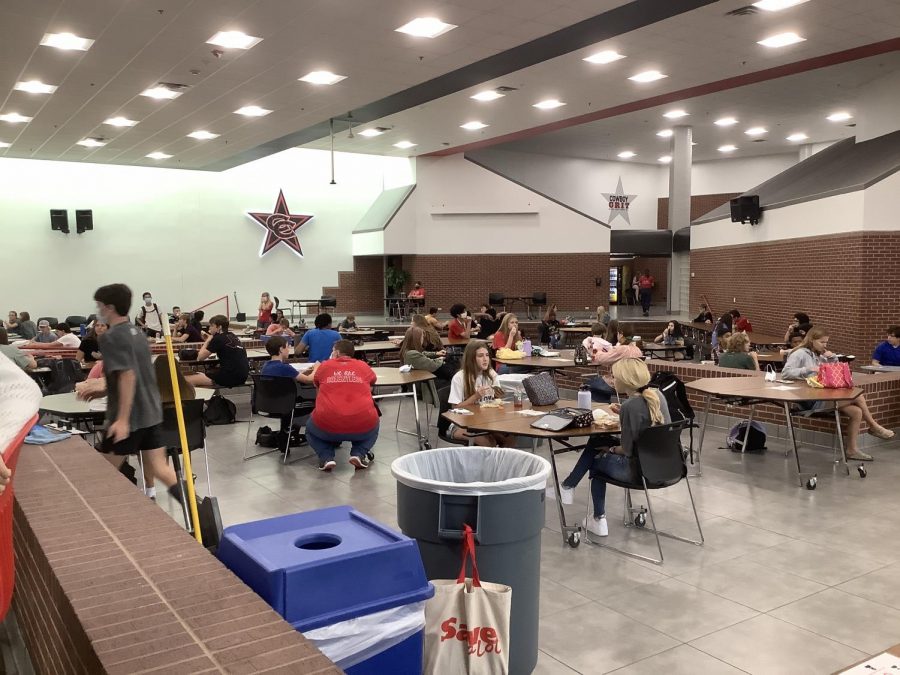 Tracy Tran, Photo Assignment Editor
September 9, 2020
Tuesday morning, around 27% of students attended in-person school in Coppell ISD with face coverings and followed other public health guidelines from the Texas Education Agency (TEA).
The school staff and teachers are monitoring social distancing, starting from when students enter the school and go into the CHS commons. Tables have guiding sheets on them to help guide the students.
"When I first walked on campus, I didn't recognize anyone," CHS senior Jasmine Brown said. "I was lost in a school that I knew for three years. It was like walking into a new school."
Most classes have a smaller number of students in each period to help spread out the seats. Tables and seats are disinfected after each period and in some classes, there are designated seats for each student to avoid contact.
While attending in-person classes, students with questions can be answered directly in class and extra help is provided if needed.
"One major difference (between in-person and online school) is it's easier to get work done and motivate myself," CHS sophomore Ethan Horng said.
During the passing periods, students are released based on the location of their next class. Even with a smaller number of students on campus, passing periods do allow for interaction with each other. 
"It's been fun coming back to school, talking to my friends and having smaller classes," CHS sophomore Reema Nannapaneni said. "There's so many kids, too. If I feel cramped now, I can't even imagine what school would be like with all 3,000 kids."
For lunch, students sit on either long tables or circular tables which are six feet apart from each other in the cafeteria.
To some students, the first day of school is a new challenge and things are still adjusting for the upcoming days.
"I was nervous and anxious," Brown said. "I miss our old days but we are all trying our best to make it one of the best days and years even in these conditions. I know we will support each other in these unprecedented times."
Many teachers share their excitement on the first day of in-person school.
"I was so excited," CHS AP chemistry teacher Courtney Crosby said. "I was sitting in my room last week, thinking the last time my room had students was six months ago, so I was very excited to see the students that were back face to face."
Follow Tracy (@AnhImtracy) and @CHSCampusNews on Twitter.
About the Contributor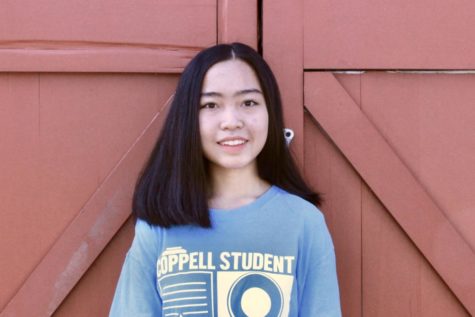 Tracy Tran, Photo Assignment Editor
Tracy is a junior and the Photo Assignment Editor for The Sidekick. She loves to spend quality time with friends, try new foods and volunteer. You can...