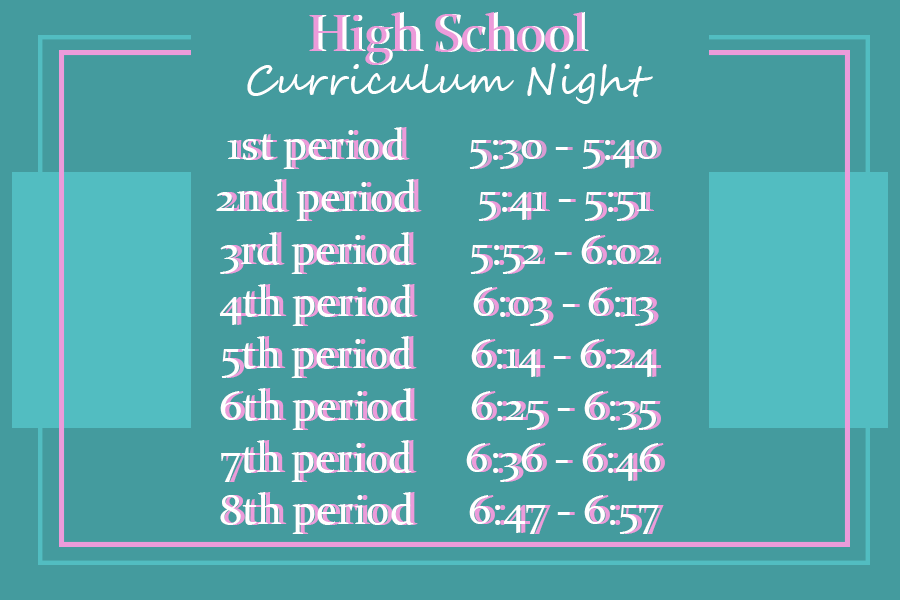 Sally Parampottil
On Monday night from 5:30 to 7 p.m., Coppell High School, New Tech High @ Coppell and CHS9 will host their first virtual Curriculum Night over Zoom. The event will allow parents to meet their child's teachers and receive an overview of the curriculum, resources, and expectations for each course. 
"This is our first virtual Curriculum Night, but I don't know why we haven't thought about doing this before," CHS associate principal Melissa Arnold said. "A lot of parents have to work, take care of kids, and juggle all sorts of things and this allows parents who might not have been able to come up to Coppell High School the opportunity to participate."
Parents will be sent email invitations from each of their child's teachers containing Zoom links. They are instructed to sign into each call with their child's name in parentheses next to theirs. If parents do not receive an email from a particular teacher, they are instructed to contact the school's administration. 
The schedule for Curriculum Night allows parents to spend 10 minutes in each class period, with a one minute transition time between Zoom calls. At the end of the night, parents will be sent a reflection to provide the administration with feedback about the event. 
"[I want families to know to] have patience with us and our teachers," Arnold said. "It's our first time doing it, and as they probably know from their own personal experience, sometimes technology has some hiccups." 
Parents have the opportunity to submit questions to teachers through the chat function on each Zoom call. After the calls, each teacher will send out a document with frequently asked questions gathered from the chat to all families. 
"We're excited to be able to connect," Arnold said. "It's so important to have a live Zoom because I think you get a lot, being able to connect one-on-one rather than a recording."
Follow @CHSCampusNews on Twitter.