From first grade to 12th grade over summer
Oh transitions to high school counselor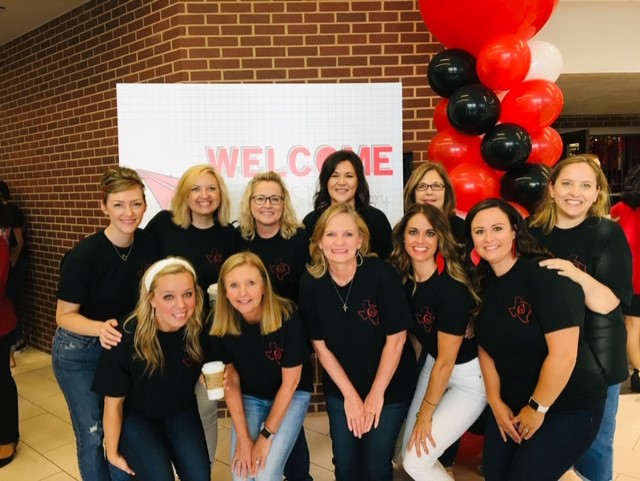 Despite never working on the campus, as Coppell High School counselor Lindsey Oh walked into CHS with her new position, she could not help but feel at home. 
Though the campus was desolate compared to its usual bustling, chatter-filled hallways, Oh dressed up head-to-toe in her professional attire, smiling as the first day of school arrived. However, this job is not a deviation from her norm but rather a return to it.
After working at Krum ISD in Denton County for seven years, Oh is used to the experience of working at a high school. However, last year, she stepped out of her comfort zone and worked in a level of education she never worked in before: elementary school.
"Those [Lakeside Elementary School] kids are amazing," Oh said. "It was cool to see life through little kid's eyes. But coming up to high school, it just felt natural and easy." 
Though working at Lakeside was out of her comfort zone, her counselor experience made the adjustment easier. Oh impressed the Lakeside staff despite her lack of elementary experience.
"I got an email [on Aug. 17] from one of the [Lakeside] teachers saying, 'we miss you,'" Oh said. "They said they would never know that you had never been an elementary counselor because you did a great job and the kids loved you."
Regardless of working at Lakeside for only a year, Oh's impact is still felt across the campus.
"If she's left something behind it's that the counselor is someone who always is available," Lakeside assistant principal Rachel Schneider said. "Her impact was just having that openness and calm, safe space for people to come to." 
But Lindsey Oh is not the only "Oh" at CHS. Oh works alongside her husband, honors algebra II teacher, offensive Line coach and 2004 CHS graduate Allen Oh. In fact, Mr. Oh is a primary reason for her decision to work at CISD.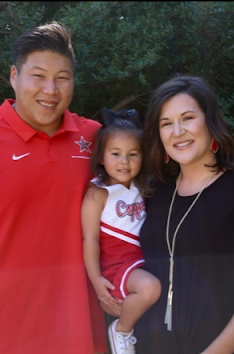 "I always wanted to come back to teach and coach," Mr. Oh said. "It's always good to at some point in your teaching and coaching career to come back to the school you graduated from. I wanted [Mrs.Oh] to experience that Coppell system, whether that be elementary or high school."
Working together is a familiar experience for the Ohs. Both initially met while working at Krum High School and have worked together since, with the exception of Mrs. Oh's job at Lakeside.
Because of Mr. Oh's personal connection with CHS and Principal Laura Springer, the possibility of transferring to CHS from Lakeside became an option. After applying for a transfer, Mrs. Oh received news of her job offer at CHS a week after the end of the 2019-2020 school year.
"When I got called [about the job offer], it was my last day at Lakeside," Mrs. Oh said. "It was my last day of work, and I was truly walking out the doors for the last time." 
Even though CHS is currently devoid of students, Mrs. Oh is excited to form a connection with students this year. 
"Some kids will say that they never talked to their counselor through school and it makes me sad," Mrs. Oh said. "My goal is to help kids see that I'm a resource that they can use, whether it's academic, personal, social or emotional." 
Follow @CHSCampusNews on Twitter.
About the Writer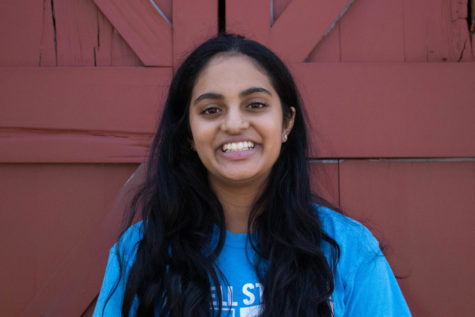 Shreya Beldona, Executive Enterprise Editor
Shreya loves participating in artistic endeavors such as dance and painting. Shreya loves to read and write (specifical enterprise). As a recently turned...