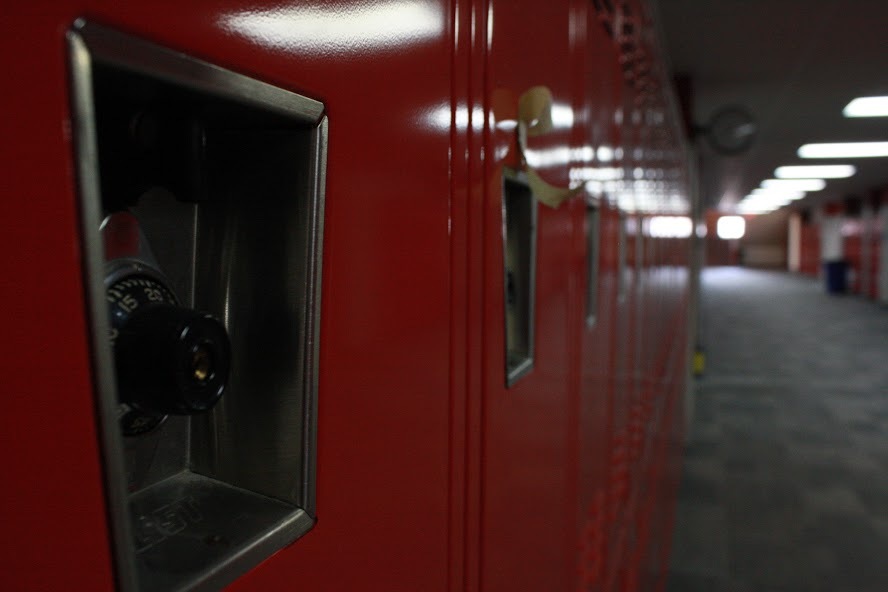 Samantha Freeman
On July 8, Coppell ISD released the Draft Return to School Guide, detailing campus procedures and requirements for in-person and virtual learning for the upcoming school year. The guide is subject to change based on state and county guidance and the district continues to conduct surveys and incorporate feedback from students, families and staff. 
On Tuesday, CISD also released the commitment forms, which families have until July 20 to submit whether or not their students will be attending school in person or remotely. This decision is binding for the first nine weeks (Aug. 12 – Oct. 8).
The Draft Return to School Guide was created by the CISD Return to School Task Force, which began as a group of essential staff and expanded over the summer to include a total of 33 teachers, counselors, principals and administrators. The group will remain assembled during the upcoming school year to handle any issues that may arise. 
"I'm really torn because I missed having daily interactions with my students when we were online," Coppell High School IB English IV teacher Richard Orlopp said. "It's hard when you don't see people, but at the same time, I worry because we have a lot of older teachers, and I like that they are giving the option so hopefully we can make it work."
On the other hand, CHS senior Anokhi Patel would have preferred school to be exclusively online as it would minimize the confusion surrounding lesson plans.
"They should have done only online because it puts everyone in the same situation for changes," Patel said. "Now, you are dealing with two different groups of people in two different situations. I am thinking about how the teaching style would be different with virtual and in-person, along with how the class dynamics will work in general."
The Texas Education Agency (TEA) is the governing body that works in conjunction with Governor Greg Abbott and Commissioner of Education Mike Morath. Last spring, CISD received a waiver for attendance from the TEA due to the COVID-19 circumstances. However, for the fall, the TEA has declared that district funding will be tied to attendance, whether that is in-person or remote.  
"In terms of changes, last semester was very flexible, but because of the flexibility, there was a lot of slacking going on," Patel said. "I would like to see a schedule everyday of Zoom meetings and completion on a daily basis, just to regulate activities better."
According to CISD Superintendent Brad Hunt, the district will not be reverting to the pass/fail system it followed for the last nine weeks of the 2019-20 school year. The grading system will align closely with what students experience during a typical academic year. 
"We've got to make sure the needs of all of our students are being met, whether that's students who are taking on-level or advanced courses, as well as students who have special education services," Dr. Hunt said. "It's really incumbent on us to make sure all those needs are met, as well as looking at what that looks like for our employees."
As it stands, the district will require masks for teachers, staff and students returning to campus on Aug. 12. However, the requirement of masks and face coverings in CISD will be determined by the rate of community transmission of COVID-19, as well as guidance from the Department of State Health Services (DSHS), the Dallas County Health Department and Gov. Abbott. 
"My mom [AP US History teacher Diane DeWaal] teaches at CHS, so when we talk about teachers and their safety, that really hits home for me literally," CISD trustee Leigh Walker said. "I understand what people feel because I want to keep my parents, my mom, safe, just like everyone wants to keep their parents and their grandparents safe."
At this time, the district is unsure about how the duality of virtual and in-person learning will alter the roles of teachers. Coppell ISD plans to integrate approximately 120 new staff members for the 2020-21 school year, and move teacher training back to an online platform. 
"We're not completely sure yet of who has committed to coming in-person and who is remote," Dr. Hunt said. "I hesitate to say that teachers will be covering both, but we don't know that part yet. What we're doing to make sure of the safety of our staff is very similar to what we're doing for the safety of our students, with required masks, hand washing, hand sanitizer stations and frequent cleaning."
As a Coppell parent and former educator, Walker recognizes the importance of strengthening student-teacher relationships.
"The spark and spice of teaching is getting to interact with kids face to face," Walker said. "My favorite part when my kids came into the classroom was that they could give me a high five, a handshake, or a hug. That's how we started the day, with that physical touch, and we're at a new normal now, which makes me sad, but I empathize with our teachers and our kids."
The design of the virtual curriculum will be altered from the spring to reflect the district's focus on building relationships. Many activities students will do at the start of the school year will be more relationship-based to give teachers the opportunity to know the kids they will be working with.
"When you're in a class, everyone gets to know each other and you get to bond, but when we were online it felt like we were so disconnected, so I would like to create that sense of community," Orlopp said. "What we're planning for is it will be the same thing whether you are in person or online so that we deliver the same content and cover the same standards." 
Financially, CISD has made adjustments to its budget based on COVID-19, reexamining its staffing model and technological capabilities. The state will provide personal protective equipment (PPE), masks, face shields and hand sanitizer, but the district has also had to purchase numerous items. 
"This needs to be a two-way communication as we engage with our community," Dr. Hunt said. "We know that this whole situation is hard. But I feel confident in our students and our staff and our families that we're going to get through it together. We're all working towards the same goal; providing a quality educational experience for our kids, but also keeping our students and staff safe."
Follow @CHSCampusNews on Twitter for updates.